Navigating Brain Biases and Mastering Decision-Making
Wed Apr 26 @ 7:00 pm

-

8:30 pm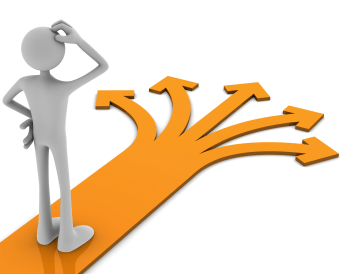 This seminar will only be available for online viewing.
Click here to learn more about online viewing
Interested in learning more about the potential hazards different flight conditions have on our decision-making? Check out a related seminar covering the effects of High Altitude Flight on decision-making. This seminar is available to view for Members in our Seminar Library by clicking here.
Flying involves making a continuous series of decisions. Human decision making has a number of known pitfalls and error laden tendencies that can be a hazard in flight. As pilots, we can improve our decision-making by understanding the brain's decision-making process and recognizing biases that may affect our choices.

San Carlos Flight Center invites ATP and CFI Gerry Binnema to cover a basic model of decision making, and discuss the six brain biases that can lead us to make risky decisions. In this seminar, learn a new approach to decision-making by understanding our brains behavior and its influence both in and out of the flight deck. By recognizing these biases and utilizing a new approach to decision-making, pilots can effectively manage risk and avoid dangerous situations.

We encourage all pilots to tune into this seminar to gain valuable insights into the workings of the brain and its surprising relationship to our everyday flying.
Gerry Binnema is an ATP and CFI, a former aircraft accident investigator, safety officer, and aviation safety consultant with a passion to help people fly safe.
San Carlos Flight Center (SCFC) is the SF Bay Area's most dynamic flying club, committed to building general aviation through safety, community, and adventure. AOPA has consistently recognized SCFC in their Best Flight School survey, most recently in 2023 as a Distinguished Flight School for the third year in a row.

SCFC is committed to promoting safety in general aviation through our regular safety seminars and guest speaker programs. Livestream access is free for everyone, but recorded seminars are available solely to members at a later date. Click here or contact a SCFC member service rep at (650) 946-1700 for more information about online access to our web library of over 500 recorded safety seminars.