Reflections on the Pilot in Command Role in General Aviation
Sat Apr 29 @ 12:00 pm

-

1:30 pm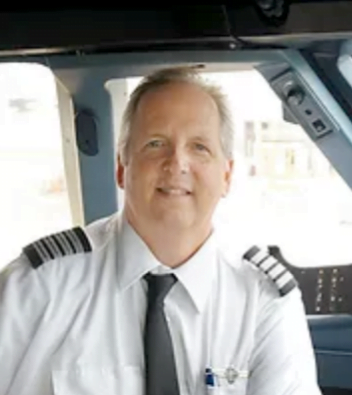 This seminar will only be available for online viewing.
Click here to learn more about online viewing
Interested in learning more about regulations surroundings pilots? Check out similar seminars available to view in our Members Only Seminar Library by clicking here.
Most pilots first hear the term "Pilot in Command" (PIC) during flight training. You may have learned the textbook definition, but do you really understand how to act as PIC? It comes with a great deal of responsibility. Do you know how to handle difficult situations where it requires you to assert your authority as PIC?

San Carlos Flight Center invites Captain Brian Schiff, an experienced ATP and CFI to provide valuable insights into the responsibilities of being a PIC. With years of experience flying as a Captain in professional flying environments, he's developed a better understanding of what a true PIC should embody. In this seminar he will discuss the regulations that govern PIC authority, the importance of aeronautical decision making, and setting a good example for others. Being a PIC is a significant responsibility that requires both technical knowledge and good judgment. Brian's experiences will shed light on the many aspects of this role and help pilots better understand their responsibilities when flying general aviation aircraft.

Join us for this unique opportunity to learn more about the responsibilities of a PIC and incorporate these practices into your daily flying.
Captain Brian Schiff is an ATP and CFI. Schiff is a highly-experienced pilot who is type-rated on a variety of aircraft, including Airbus A320, Boeing 727, 757, 767, DC-9 (MD-80), CL-65, LR-JET, and G-V. He has a strong background in general aviation and holds several flight instructor ratings, as well as being a former FAA Pilot Examiner. Schiff is an accomplished educator, known for simplifying complex procedures and concepts for his students. He has a Bachelor of Science degree in Aeronautical Science from Embry-Riddle Aeronautical University and a Masters of Science Degree in Aviation Safety from the University of Central Missouri. Schiff is a regular presenter, an FAASTeam Representative, NAFI Board Member, has been published in many aviation publications.
San Carlos Flight Center (SCFC) is the SF Bay Area's most dynamic flying club, committed to building general aviation through safety, community, and adventure. AOPA has consistently recognized SCFC in their Best Flight School survey, most recently in 2023 as a Distinguished Flight School for the third year in a row.

SCFC is committed to promoting safety in general aviation through our regular safety seminars and guest speaker programs. Livestream access is free for everyone, but recorded seminars are available solely to members at a later date. Click here or contact a SCFC member service rep at (650) 946-1700 for more information about online access to our web library of over 500 recorded safety seminars.