In-Person Workshop – Under the Cowling: A Look at a Cessna 172 Engine
Sat Apr 22 @ 12:00 pm

-

1:30 pm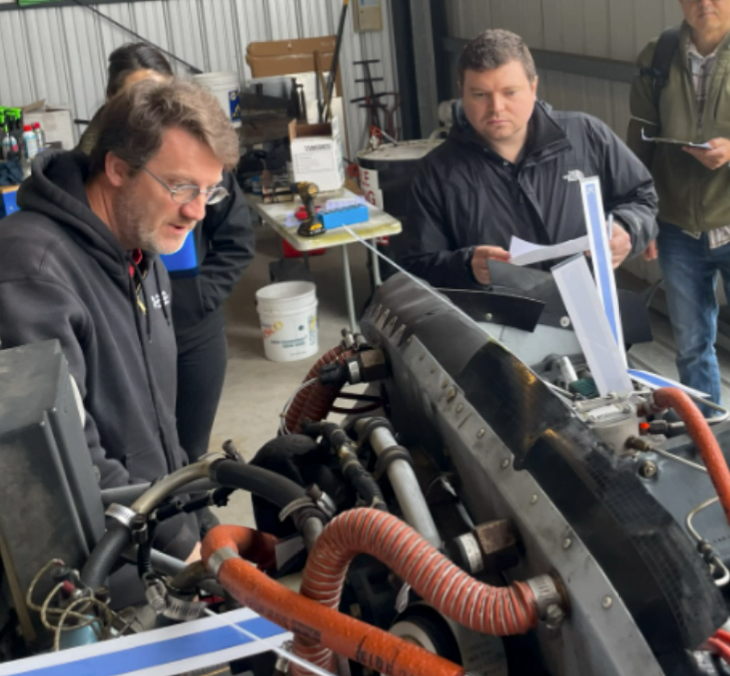 This is a non-live-streamed, in-person workshop at San Carlos Flight Center. Registration is required. To register, create a free flight center account by clicking here, return back to this page, scroll down and click "sign up". We welcome anyone to attend this unique look into an aircraft.

As a pilot you learn about airplane engines and systems from the Pilot's Handbook of Aeronautical Knowledge. That information is supplemented by details from your specific Airplane Flight Manual. So what more do you need to know? You crank the starter and everything works. But how does it work and how do the various systems such as the fuel, induction, and ignition work together to keep the engine flying? Ever wonder how the fuel flows from the tank to the cylinders? Or what happens when the air intake filter becomes blocked? Or what are the purposes of those tubes coming out of the bottom of the engine?

Are you ready to take your airplane systems knowledge to the next step? San Carlos Flight Center invites A&P Charles Rudolf for a unique perspective on airplane engines and systems. In this in-person seminar, you will learn the details of the fuel, ignition, induction and more.

This in-person seminar will be conducted using a Cessna 172 with the engine cowling removed so you can get an up-close appreciation of the components of a typical, small single engine airplane. Space is limited so don't delay in signing up for this unique experience. You will walk away with a new depth of knowledge that most pilots don't have.
Charles Rudolf is an A&P Mechanic at SCFC. Charles has been an active A&P for over 2 years and enjoys working on general aviation aircraft. He enjoys teaching others and is looking forward to speaking with the greater pilot community.
San Carlos Flight Center (SCFC) is the SF Bay Area's most dynamic flying club, committed to building general aviation through safety, community, and adventure. AOPA has consistently recognized SCFC in their Best Flight School survey, most recently in 2023 as a Distinguished Flight School for the third year in a row.
SCFC is committed to promoting safety in general aviation through our regular safety seminars and guest speaker programs. Livestream access is free for everyone, but recorded seminars are available solely to members at a later date. Click here or contact a SCFC member service rep at (650) 946-1700 for more information about online access to our web library of over 500 recorded safety seminars.