Sightseeing in Los Angeles for Pilots
Wed Oct 4 @ 7:00 pm

-

8:30 pm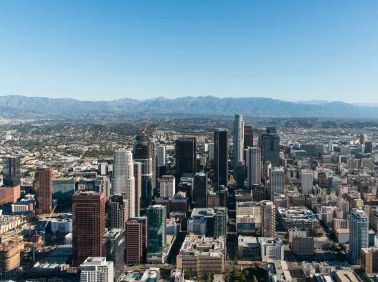 This seminar will be held in person at SCFC, attendance is free and open to all. Web Members will still be able to access our seminars online, both live and recorded. Click here to learn more about the transition.
Interested in watching more of our presentations? View our growing library of over 500 recorded safety seminars available to view in our Members Only Seminar Library, available by clicking here.
Los Angeles is a great destination for SF Bay Area pilots. From its beautiful beaches to landmarks and large skyscrapers, there is a lot for GA pilots to see and do. The surrounding area is home to an extensive and dense airspace system full of transition routes, and airspace corridors which can be a challenge the first time they are encountered. As pilots we have the luxury of seeing sights from the air; but have you ever considered putting your SF Bay Tour mastery skills to the test with a sightseeing tour of Los Angeles?

In this seminar, SCFC invites back Dave Kramer, a commercial pilot and advanced ground instructor, who has traveled extensively in the Los Angeles area, to cover the safe and correct ways to transition the busy Los Angeles Class B airspace while on a sightseeing tour. He will discuss how to stay away from heavy LAX traffic, special use airspace, and stay situationally aware in the LA Basin. Dave will share his stories of transiting through Los Angeles airspace and how to see some amazing Los Angeles landmarks from the sky.

If you are planning to join the FlyOutGroup for their upcoming trip to Southern California, we encourage you to begin your research into this complex airspace. You'll be better informed and more confident flying over some of Los Angeles sights. Don't miss out on this unique learning opportunity.
Dave Kramer MD, is an instrument rated, tailwheel, complex and high performance endorsed commercial MEL pilot as well as a basic and instrument ground instructor with an interest in weather. He has been flying since 2012, has over 2100 hours of which over 1500 have been in the IFR system. He also enjoys long cross country flying, night flying and flying in the LA area.
San Carlos Flight Center (SCFC) is the SF Bay Area's most dynamic flying club, committed to building general aviation through safety, community, and adventure. AOPA has consistently recognized SCFC in their Best Flight School survey, most recently in 2023 as a Distinguished Flight School for the third year in a row.

SCFC is committed to promoting safety in general aviation through our regular safety seminars and guest speaker programs. Our seminars are free to watch when attended in person at our facility in San Carlos but live streaming and viewing recorded seminars are exclusively available to members. Click here or contact an SCFC member service rep at (650) 946-1700 for more information about online access to our web library of over 500 recorded safety seminars and live-streamed content.