California Mountain Flying Trip Recap
Sat Oct 7 @ 12:00 pm

-

1:30 pm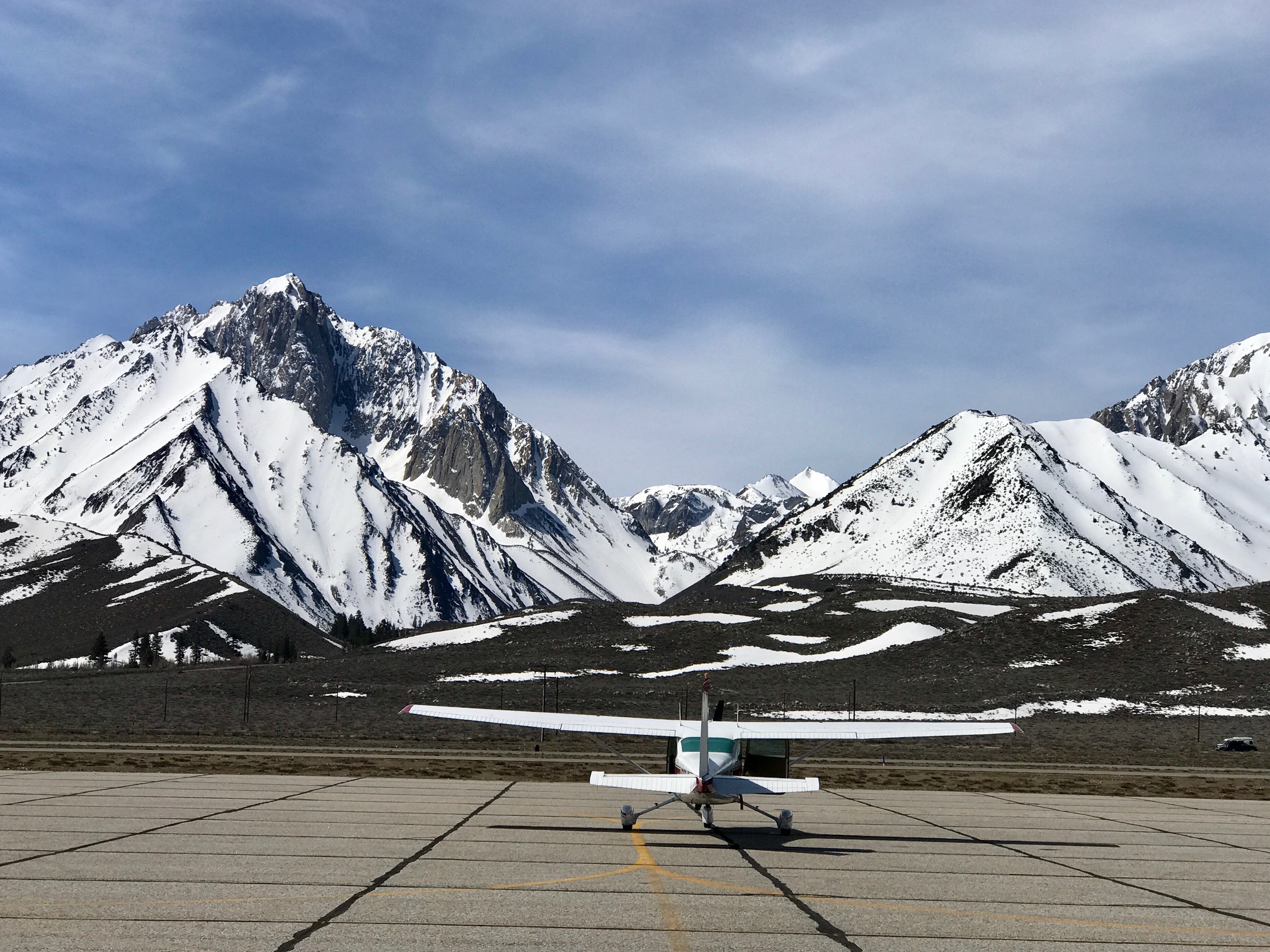 This seminar will be held in person at SCFC, attendance is free and open to all. Web Members will still be able to access our seminars online, both live and recorded. Click here to learn more about the transition.
Interested in watching more of our presentations? View our growing library of over 500 recorded safety seminars available to view in our Members Only Seminar Library, available by clicking here.
This summer, FlyOutGroup pilots took part in a multi-day training event to the Sierra-Nevada Mountains with stunning views while learning to fly safely at high elevation. Pilots faced many challenges on this journey including navigating challenging terrain and weather conditions. In this seminar, you'll hear first hand from a pilot that completed the journey along with the CFI that provided the training. They will share the details of the trip and what was learned from this mountain flying adventure.

San Carlos Flight Center invites Private Pilot Garrett Held and his CFI Brian Eliot to discuss some highlights from their training trip in the mountains. The seminar will include discussions on travel experiences and practical training topics such as mountain flying, high-altitude conditions, route changes, and cross-country flight planning. The details of the upcoming trip will be shared so you can understand the details of the next amazing experience.

If you are interested in learning about mountain flying or joining the next Mountain Flying Training Trip, join us for a trip recap and preview of this exciting adventure.
Garrett Held is an instrument-rated private pilot with a little over 200 hours. He initially earned his private pilot in 2001 at San Carlos Airport and stopped flying shortly after, he started flying again in 2021. When not flying he works in computer security for a large financial technology company.

Brian Eliot is San Carlos Flight Center's Assistant Chief Pilot and resident expert for IFR training and Garmin G1000 avionics. He has been flying since 1995 and received all his training in the Bay Area. Brian previously worked as a broadcast engineer, a software developer, and taught computer science at both the undergraduate and graduate levels. He regularly presents at San Carlos Flight Center safety seminars and has a reputation for making complex concepts easy to learn and understand.

San Carlos Flight Center (SCFC) is the SF Bay Area's most dynamic flying club, committed to building general aviation through safety, community, and adventure. AOPA has consistently recognized SCFC in their Best Flight School survey, most recently in 2023 as a Distinguished Flight School for the third year in a row.

SCFC is committed to promoting safety in general aviation through our regular safety seminars and guest speaker programs. Our seminars are free to watch when attended in person at our facility in San Carlos but live streaming and viewing recorded seminars are exclusively available to members. Click here or contact an SCFC member service rep at (650) 946-1700 for more information about online access to our web library of over 500 recorded safety seminars and live-streamed content.