SoCal Airshow and Victorville Airport Tour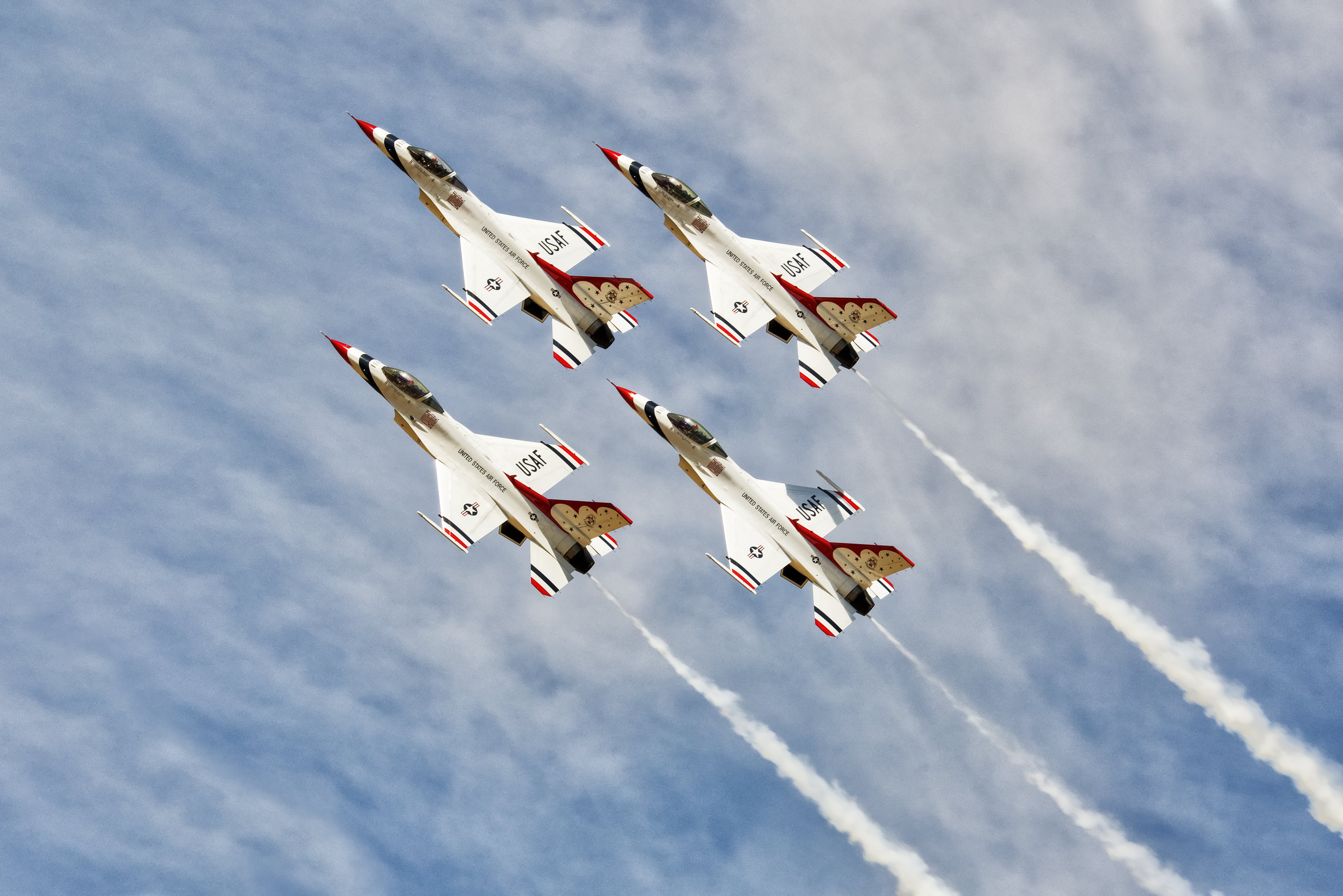 Update 4/20: The event is full! Registrations are closed.
Join the FlyOutGroup on April 21-23 for a very special event! For the first time in FlyOutGroup history, FOG and SCFC pilots will venture to March Air Reserve Base in Southern California to attend the SoCal Air Show. March Air Reserve Base is hosting the SoCal Airshow, featuring the US Thunderbirds, aircraft like the C-17 and F-18, and numerous military aircraft on static displays. You'll also have a chance to visit a local airline boneyard and get up-close with jumbo jets like the 747 and 757. 
Before the airshow, FOG pilots will be able to fly into San Bernardino Airport (SBD) on Friday, April 21st, where we'll spend the night in a hotel located nearby. The next day, we'll spend all day at the airshow, where you can explore the exhibits, tour the flight line, and be amazed by the airshow in the skies above. The airshow does not require tickets to attend, and is open to the public.
On Sunday, April 23rd, FOG pilots may also have the optional opportunity to stop at Victorville Airport (VCV) on the return flight home. Victorville Airport is offering FOG pilots an exclusive tour of the aircraft storage and airliner maintenance facilities on the field. Not open to the public, this rare tour is being granted only to pilots attending this trip. 
Itinerary
Friday, April 21
Fly to San Bernardino (SBD) – arrive by 6:00 PM

Transfer to your hotel – board vans no later than 6:15 PM

Group dinner – 7:30 PM at Riverside Food Lab
Saturday, April 22
All day visit to March Air Reserve Base for SoCal Airshow

Dinner at your own leisure 
Sunday, April 23
8:30 am – board vans bound for San Bernardino

9:15 am – Depart for Victorville (VCV)

10:00 AM – Arrive at VCV for boneyard tour

12:00 PM – Depart at your leisure
Hotel
FOG is staying at the Hampton Inn and Suites Moreno Valley. You can make your reservation at this page.
Cost
$150 per person (not per plane) includes ground van transportation, administrative costs, and trip supplies. Transportation to/from San Bernardino and Victorville airports, Hotel, and meals will not be included. The event fee is non-refundable.
Registration
This is a very popular event. The event does have a maximum capacity of 30 attendees, so please register and book your plane early. When registering, please ensure your aircraft headcount is accurate.
Questions
If you have any questions, please contact the FOG Coordinator, Travis, via email at travis@sancarlosflight.com
FOG is open to all pilots, even pilots not affiliated with the Flight Center. However, you must create a free account to register for FOG events, which you can do here. If you have any questions, please contact flyoutgroup@sancarlosflight.com for assistance.