How I Prepared for my Commercial Checkride
March 30, 2022 @ 7:00 pm

-

8:30 pm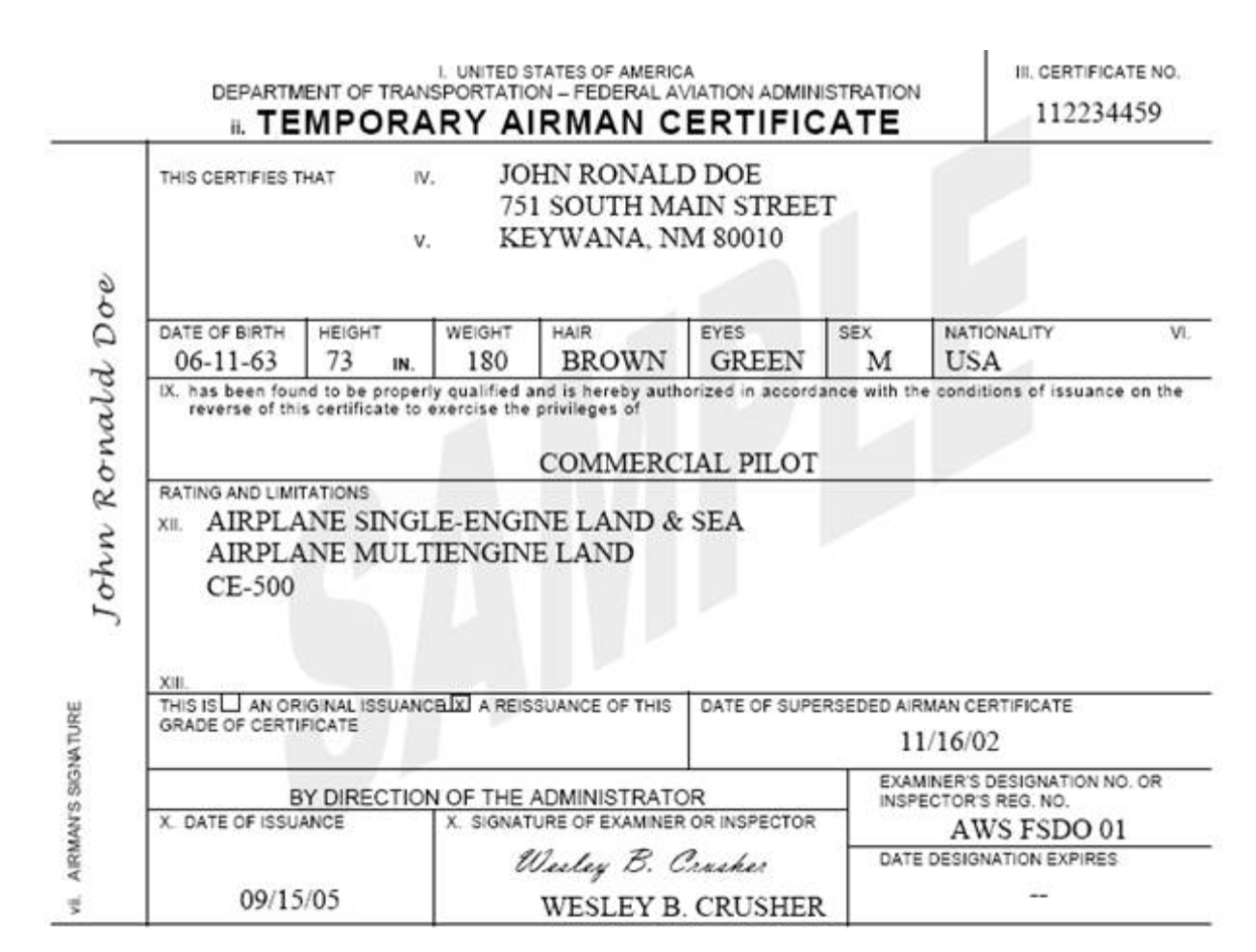 Due to the COVID-19 public health crisis, this seminar will only be available for online viewing. IN-PERSON ATTENDANCE WILL NOT BE PERMITTED.**
Click here to learn more about online viewing
Thinking about the next step in your aviation journey? Ready to challenge yourself and train for the commercial pilot certificate? Do you want to know what to expect when pursuing this rating? Then this is the seminar for you.

San Carlos Flight Center has invited Commercial Pilot Cherrie Williams to share her journey in becoming a commercial pilot. She will share the unique things she did that better prepared her for the practical test. In addition Cherie will also talk about things she worried about but really wasn't a big deal.

Learn about some key resources that Cherie relied on that were invaluable. Cherie will also identify some of the pitfalls to avoid, like how to make sure that the required aeronautical experience fully meets the regulations. Included will be a key set of DO's and DON'Ts. Learn from Cherie's experience to help you map out the path to becoming a Commercial pilot.

Whether you are about to take your Commercial checkride or just thinking about it, you will want to join this seminar to hear Cherie's recent, first person insight into the effective steps in preparing for the Commercial checkride.
Cherie Williams is a Commercial Pilot who started flight training in 2006 out of KEDU, a small non-towered airport on the UC Davis campus. She's flown all over California in Cessna 152/172/182s in search of $100 pies, Chinese food, milkshakes, and pancakes, but finds that the Cessna 152 is her spirit animal. When she's not flying, she's working on shipping hardware consumer electronics and juggling an increasingly unsustainable set of interests and spoken languages.
San Carlos Flight Center (SCFC) is the SF Bay Area's most dynamic flying club, committed to building general aviation through safety, community, and adventure. AOPA has consistently recognized SCFC in their Best Flight School survey, most recently in 2019 as a Distinguished Flight School.
SCFC is committed to promoting safety in general aviation through our regular safety seminars and guest speaker programs. Livestream access is free for everyone, but recorded seminars are available solely to members at a later date. Click here or contact a SCFC member service rep at (650) 946-1700 for more information about online access to our web archive.