How Flight Sim Training Improved my Radio as a Pilot
August 20, 2022 @ 12:00 pm

-

1:30 pm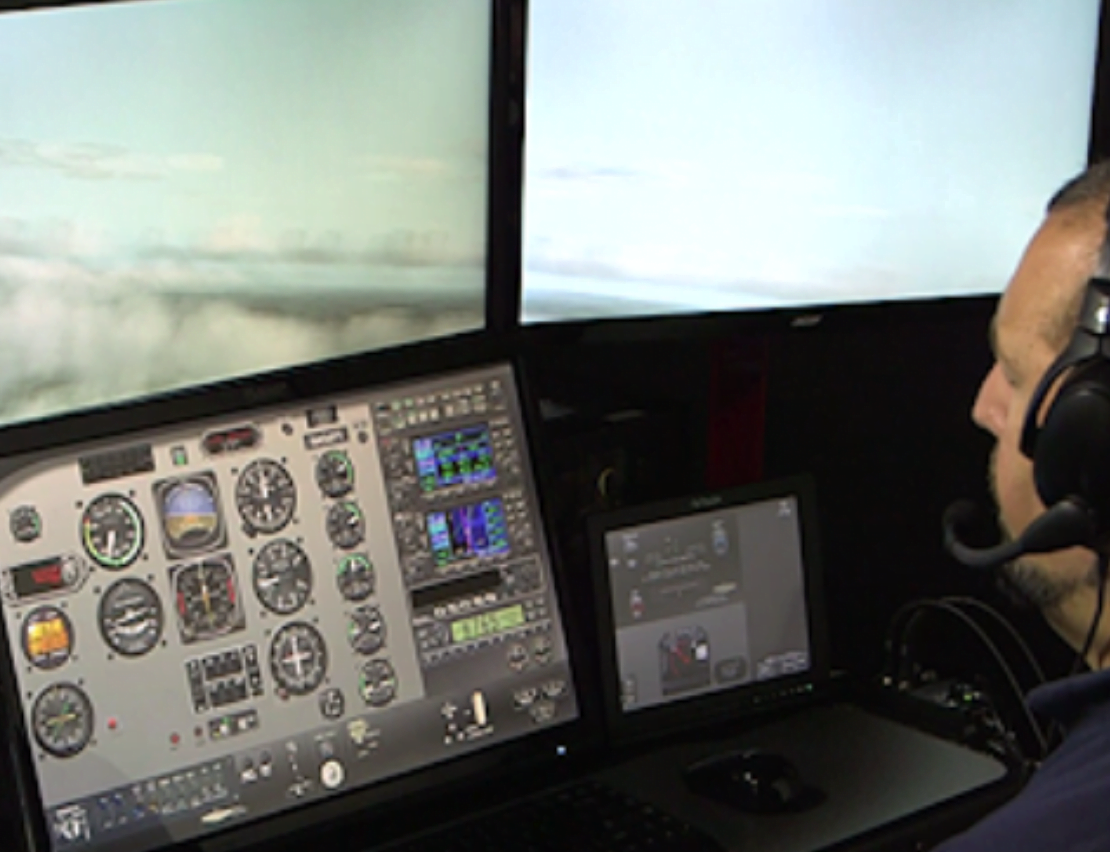 This seminar will only be available for online viewing. IN-PERSON ATTENDANCE WILL NOT BE PERMITTED.**
Click here to learn more about online viewing
Speaking on the radio with ATC embodies a lot of a pilots workload. Sometimes pilots like to speak too much while transmitting on frequency, leading to frequency congestion, confusion, and can overall be an annoyance. As pilots we should be direct, clear, and professional with our transmissions. SCFC pilot Brandan Dadoun has an interesting story about how his time training to be a controller on VATSIM, the virtual air traffic simulation network, actually improved his understanding and ability as a pilot.

As you may imagine, real life air traffic controllers go through extensive radio and procedures training. It turns out the same is true for people training to be virtual air traffic controllers on VATSIM.  Over three years, Brandan studied the basics of airspace, airport and enroute procedures, LOAs, and detailed procedural training for all of Northern California and Oakland Center. Under supervised training, he was able to work up to controlling Oakland Center. Now, he trains others in ATC procedures in the SF Bay Area.

SCFC has invited Brandan to share what he has learned from virtual air traffic management, and how it informs his ability to use the radio effectively as a pilot. He has tips/references to the AIM on how to become a better pilot on the radio. He will also interactively show crucial examples of how being "lazy" or careless about radio phraseology can lead to confusion. Learn how to spot the confusion within multiple examples of bad phraseology, and ultimately become safer in the skies.
Brandan Dadoun is a commercial, multi-engine pilot and SCFC's Seminar Coordinator. He has completed the majority of his flight training at SCFC with over 500 flight hours and has extensive flying experience throughout California in both piston and turbine-powered aircraft. In 2021, Brandan was recognized by the FAA for his achievements in promoting aviation safety. Outside of flying and presenting, he enjoys playing the saxophone, and staying active.
San Carlos Flight Center (SCFC) is the SF Bay Area's most dynamic flying club, committed to building general aviation through safety, community, and adventure. AOPA has consistently recognized SCFC in their Best Flight School survey, most recently in 2022 as a Distinguished Flight School.

SCFC is committed to promoting safety in general aviation through our regular safety seminars and guest speaker programs. Livestream access is free for everyone, but recorded seminars are available solely to members at a later date. Click here or contact a SCFC member service rep at (650) 946-1700 for more information about online access to our web archive.