How I Prepared for My Private Pilot Checkride
August 24, 2022 @ 7:00 pm

-

8:30 pm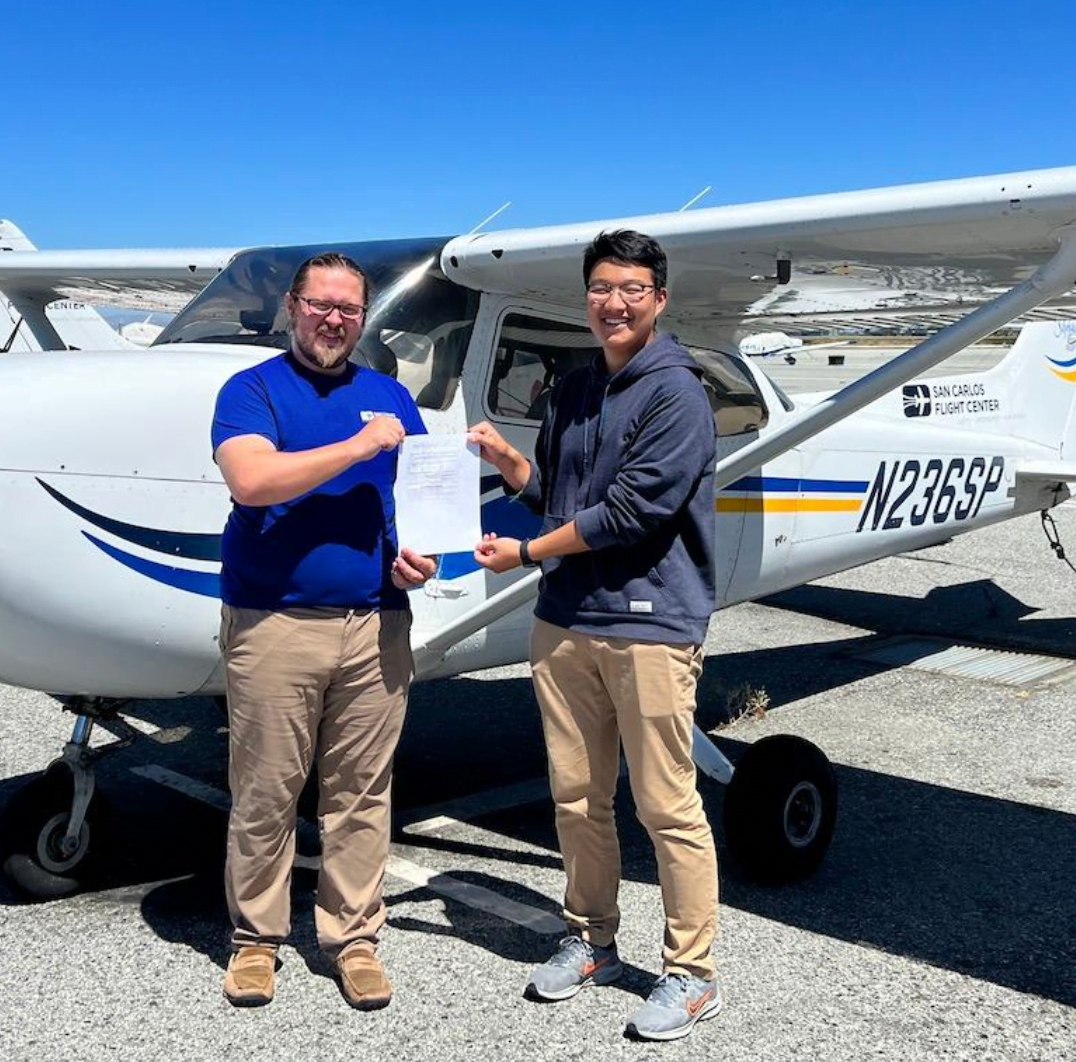 This seminar will only be available for online viewing. IN-PERSON ATTENDANCE WILL NOT BE PERMITTED.**
Click here to learn more about online viewing
For most pilots, the first checkride is the most intimidating one. It can be a nerve-wracking experience decoding the ACS and sitting through the glare of the designated pilot examiner. Have you prepared, studied, and reviewed what's required of you on checkride? Are you ready to fly on your own? And can you be the safe, competent pilot that we all aim to be?

San Carlos Flight Center invites Private Pilot Obed Han to share his journey in becoming a Private Pilot. Obed will provide an overview of the training, how he prepared, some pitfalls to avoid, and how he and his instructor worked together to ensure that he was ready for the practical test. How they provided him with the required aeronautical knowledge, trained him to model proper risk management while developing full aircraft control and flight proficiency. It's crucial that each pilot recognizes these areas as they develop themselves as a pilot.

Join us to hear more about the checkride experience, how to prepare, and have an insight into the first step of becoming a certificated pilot.
Obed Han is a Private Pilot and received his training at San Carlos Flight Center. Obed became interested in aviation after taking a Young Eagles flight in 2018. As a result he earned the James Ray Scholarship which provided him funding for his flight training. He is also involved within numerous aviation programs, including co-founding the local EAA Chapter's Young Aviators program, participating in the RV-12 build, and volunteering as a mentor for VATSIM, virtually controlling airplanes across the Bay Area and training other ATC candidates.
San Carlos Flight Center (SCFC) is the SF Bay Area's most dynamic flying club, committed to building general aviation through safety, community, and adventure. AOPA has consistently recognized SCFC in their Best Flight School survey, most recently in 2022 as a Distinguished Flight School.

SCFC is committed to promoting safety in general aviation through our regular safety seminars and guest speaker programs. Livestream access is free for everyone, but recorded seminars are available solely to members at a later date. Click here or contact a SCFC member service rep at (650) 946-1700 for more information about online access to our web archive.