You're Not the Only Pilot in the Sky
August 17, 2022 @ 7:00 pm

-

8:30 pm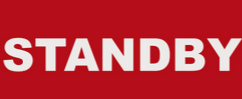 This seminar will only be available for online viewing. IN-PERSON ATTENDANCE WILL NOT BE PERMITTED.**
Click here to learn more about online viewing
The radio frequency is a precious and shared resource, with every pilot on frequency hearing everyone else's good, bad, and ugly transmissions. Radio skills are essential but often not taught or taught poorly. Sadly, pilots often learn from listening to the radio where there is a plethora of jargon, slang and extraneous words. Learning to use direct, clear, and concise phraseology is imperative to effective radio communication; although not everyone always follows that motto.

San Carlos Flight Center invites King Air Captain and check airman Ben Taber to share with us the things that grate on the ears of other pilots and air traffic controllers. After 30 years of flying throughout North America, Ben has developed a keen ear for quality radio practices, and useful tips & tricks that can improve your radio skills and make you sound like a pro. Sounding like a professional on the radio doesn't have to be just for airline pilots – take this opportunity to see if you have been developing bad radio habits over the years, and find a solution to remedy the issue.

Join us for this ear-opening opportunity to discover key radio practices that you might've missed out on for all these years.
Captain Bennett Taber is a check airman and training captain with over 20 years and 18,000 hours of air charter experience throughout the western United States. His first 500 hours of flying were in Alaska. Captain Taber manages flight operations and charter sales for Dreamline Aviation in the San Francisco Bay Area and is a Dreamline Training Captain in Beech King Air aircraft.
San Carlos Flight Center (SCFC) is the SF Bay Area's most dynamic flying club, committed to building general aviation through safety, community, and adventure. AOPA has consistently recognized SCFC in their Best Flight School survey, most recently in 2022 as a Distinguished Flight School.

SCFC is committed to promoting safety in general aviation through our regular safety seminars and guest speaker programs. Livestream access is free for everyone, but recorded seminars are available solely to members at a later date. Click here or contact a SCFC member service rep at (650) 946-1700 for more information about online access to our web archive.