GSR: Aircraft Engines and Systems (no livestream)
Wed Dec 6 @ 7:00 pm

-

8:30 pm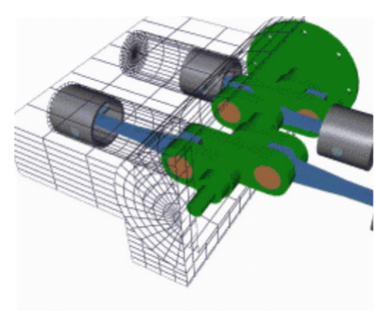 NOTE: There will be no live stream on Wednesday, December 6th, due to a network maintenance in our area. We will still have in-person audience and a recording will be made available for Web Members later in the week.
Seminar Description:
Are you master of the systems in your aircraft? Do you understand the differences between the ignition system vs. the electrical system? When was the last time you refreshed your knowledge of engine principles or the induction system? If it has been a while or you just need a refresher, this is the place to be.
San Carlos Flight Center invites CFI Michael Dutton to talk about aircraft engines and the other systems used on most small general aviation aircraft. In this seminar, learn details about the ignition systems, electrical systems, carburetors vs. fuel injectors, constant speed propellers, and associated common failures that all pilots need to know. A competent pilot starts with a full understanding of their aircraft. In this seminar, Michael will give you the foundation you need.
Join us for this seminar to further your understanding of piston engines and common systems onboard single engine piston aircraft. 
Michael Dutton is a CFI, and CFII in fixed wing, with private pilot privileges in helicopters. He's been flying and working at San Carlos airport for over seven years, first working for the Flight Center before moving on to Airport Operations and now as Flight Instructor. His past work experience also includes time with NASA and San Carlos Airport administration.
About San Carlos Flight Center:
San Carlos Flight Center (SCFC) is the SF Bay Area's most dynamic flying club, committed to building general aviation through safety, community, and adventure. AOPA has consistently recognized SCFC in their Best Flight School survey, most recently in 2023 as a Distinguished Flight School for the third year in a row.
SCFC is committed to promoting safety in general aviation through our regular safety seminars and guest speaker programs. Our seminars are free to watch when attended in person at our facility in San Carlos but live streaming and viewing recorded seminars are exclusively available to members. Click here or contact an SCFC member service rep at (650) 946-1700 for more information about online access to our web library of over 500 recorded safety seminars and live-streamed content. 
This seminar will be held in person at SCFC, attendance is free and open to all. Web Members are able to access most of our seminars online, both live and recorded. Click here to learn more about the transition.
Interested in watching more of our presentations? View our growing library of over 500 recorded safety seminars available to view in our Members Only Seminar Library, available by clicking here.