Private Pilot Bucket List
Sat Dec 9 @ 12:00 pm

-

1:30 pm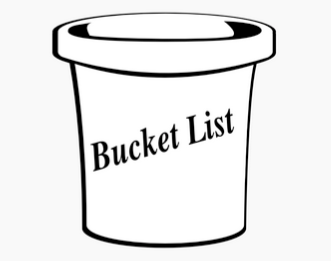 Congratulations, you've earned your Private Pilot Certificate. What are you going to do now? More pattern work? Boring! More slow flight? Enough of that! Need some fresh, new ideas? If so, you are in luck.
There are so many reasons to fly and so many great flying challenges that await us, it's a shame some pilots rarely push themselves beyond a $100 hamburger flight. Join CFI David Agranovich as he shares ideas for your next flights. His list of ideas contain unique destinations, airports that will build your existing skills, and destinations that offer nearby fun activities..
Join us for this eye opening discussion that will give you new, fun ideas for ways to use your pilot skills and share the wonder of aviation with family and friends. 
David Agranovich is a CFI, and thoroughly enjoys teaching others. He has experience flying all across the Western United States and specializes in mountain flying and operating high performance aircraft. In his spare time, he works at Facebook leading their efforts to counter foreign interference in elections.
About San Carlos Flight Center:
San Carlos Flight Center (SCFC) is the SF Bay Area's most dynamic flying club, committed to building general aviation through safety, community, and adventure. AOPA has consistently recognized SCFC in their Best Flight School survey, most recently in 2023 as a Distinguished Flight School for the third year in a row.
SCFC is committed to promoting safety in general aviation through our regular safety seminars and guest speaker programs. Our seminars are free to watch when attended in person at our facility in San Carlos but live streaming and viewing recorded seminars are exclusively available to members. Click here or contact an SCFC member service rep at (650) 946-1700 for more information about online access to our web library of over 500 recorded safety seminars and live-streamed content.
This seminar will be held in person at SCFC, attendance is free and open to all. Web Members will still be able to access our seminars online, both live and recorded. Click here to learn more about the transition.
Interested in watching more of our presentations? View our growing library of over 500 recorded safety seminars available to view in our Members Only Seminar Library, available by clicking here.