Q&A with Hayward ATC
Sat Dec 2 @ 12:00 pm

-

1:30 pm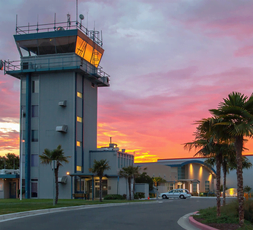 Hayward airport presents a number of unique pilot challenges. Its proximity to the Oakland airport is only one of them. The overlying Bravo and Charlie airspace combine with some unique surface operations to catch the uninformed pilot off guard.
San Carlos Flight Center welcomes Sean Mackey, the FAA's Air Traffic Manager for Hayward Airport, to discuss how pilots can operate safely at and around KHWD. Sean will review important local procedures to help pilots avoid pilot deviations and comply with the noise abatement procedures. As manager, he is uniquely positioned to answer all of our pilot questions about Hayward operations.
If you are looking to get a deeper understanding of Hayward Airport operations or you just have a burning question to ask an FAA control tower manager, mark your calendar to attend this session. This is likely going to be a popular seminar so come early to get a good seat.
Sean Mackey is the FAA's Air Traffic Manager for Hayward Executive airport. Sean was previously based at Buchanan Field Airport (CCR) and has the unique perspective of also being a Private pilot with tailwheel experience and an Instrument rating.
About San Carlos Flight Center:
San Carlos Flight Center (SCFC) is the SF Bay Area's most dynamic flying club, committed to building general aviation through safety, community, and adventure. AOPA has consistently recognized SCFC in their Best Flight School survey, most recently in 2023 as a Distinguished Flight School for the third year in a row.
SCFC is committed to promoting safety in general aviation through our regular safety seminars and guest speaker programs. Our seminars are free to watch when attended in person at our facility in San Carlos but live streaming and viewing recorded seminars are exclusively available to members. Click here or contact an SCFC member service rep at (650) 946-1700 for more information about online access to our web library of over 500 recorded safety seminars and live-streamed content.
This seminar will be held in person at SCFC, attendance is free and open to all. Web Members will still be able to access our seminars online, both live and recorded. Click here to learn more about the transition.
Interested in watching more of our presentations? View our growing library of over 500 recorded safety seminars available to view in our Members Only Seminar Library, available by clicking here.