Ground School Refresher: Airspace
May 26, 2021 @ 7:00 pm

-

8:30 pm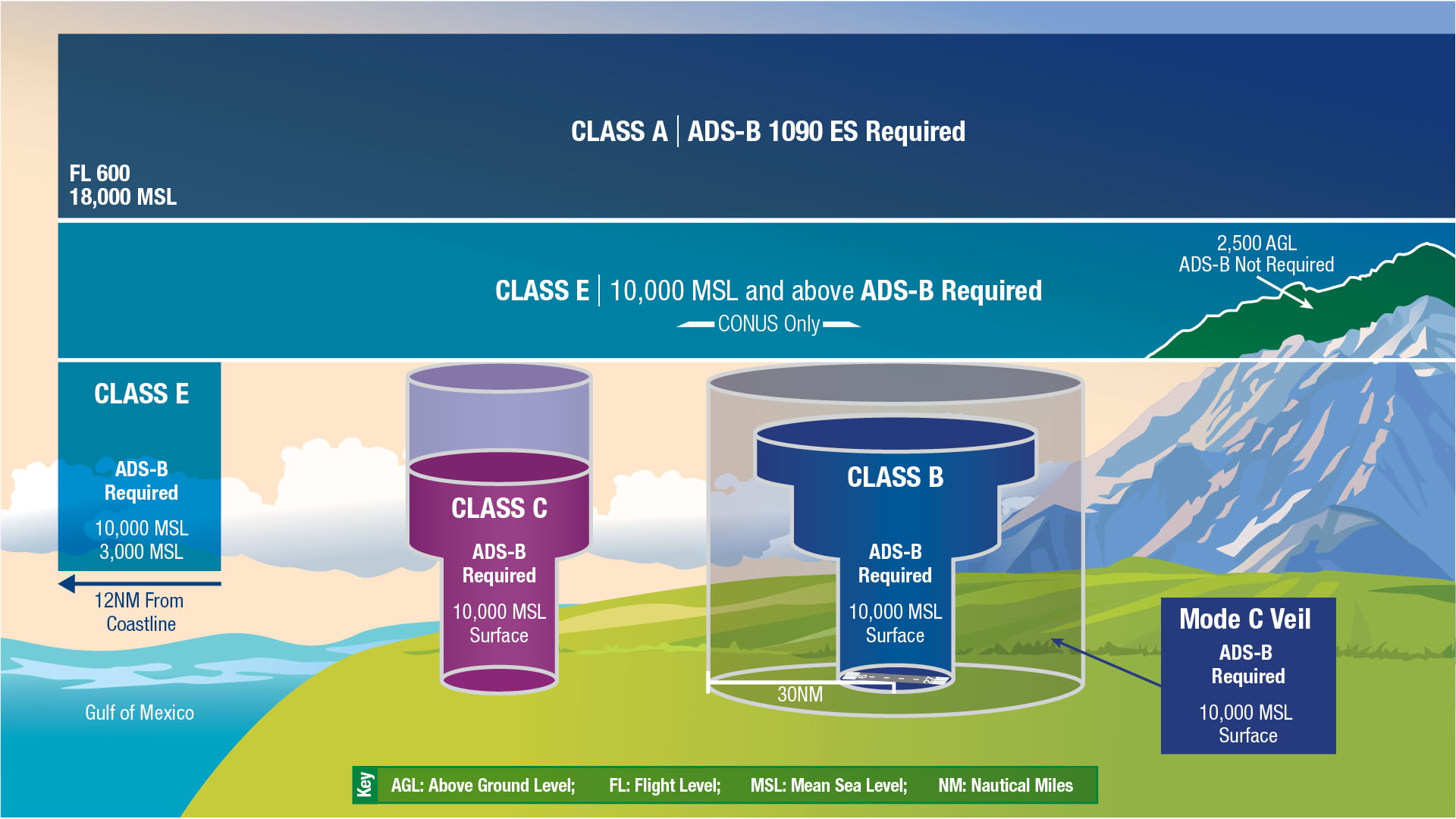 Due to the COVID-19 public health crisis, this seminar will only be available for online viewing. IN-PERSON ATTENDANCE WILL NOT BE PERMITTED.**
Click here to learn more about online viewing.
Let's face it, airspace is an imaginary concept.  It is just a shorthand way to talk about the set of Federal Aviation Regulations that apply by location and altitude, and the impact they have on VFR flight.  As confusing as you think the rules are, with a quick refresher, you'll be back to full knowledge in no time.

If it has been awhile since you sat through ground school, you may be due for an airspace refresher.  In this safety seminar, we will review the different classes of airspace that are found in the United States.  We'll cover their shapes, sizes, operating rules, and also cover special use airspace.  Want an easy way to keep confusing Class G airspace rules memorized, use the Flight Center's method that teaches there are 3 types of Class G airspace, Class G-low, Class G-mid, and Class G-high.  Do you know the differences between them?  Where would you look it up?  What happens to Class D when the tower closes?  How well do you know airspace?

This safety seminar is open to current and aspiring Private Pilots, and will be of particular interest to students pilots and those who are preparing for a flight review.  You will leave the seminar with a renewed understanding, and probably a few memory aids to take with your on your next flight.
David Agranovich is a newly certificated CFI, and thoroughly enjoys teaching others. He's normally found taking 182 out for flights in the Sierras or running shelter dogs up the coast for Pilots and Paws. In his spare time, he works at Facebook leading their efforts to counter foreign interference in elections.
San Carlos Flight Center (SCFC) is the SF Bay Area's most dynamic flying club, committed to building general aviation through safety, community, and adventure. AOPA has consistently recognized SCFC in their Best Flight School survey, most recently in 2019 as a Distinguished Flight School.
SCFC is committed to promoting safety in general aviation through our regular safety seminars and guest speaker programs. Space is often limited so it is important to sign up early. SCFC members may choose to watch the seminar live over the web at home, or recorded at a later date. Click here or contact a SCFC member service rep at (650) 946-1700 for more information about online access.