Extreme Cold, Hypoxia, and Other Challenges of Flight at High Altitudes
November 16, 2022 @ 7:00 pm

-

8:30 pm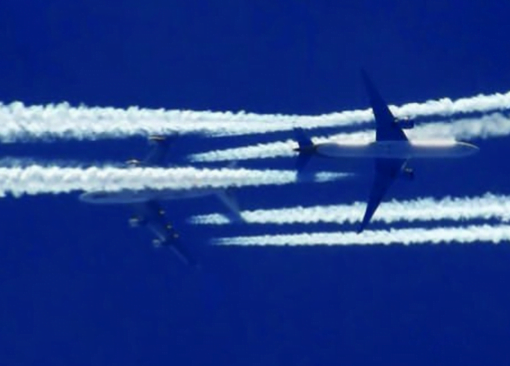 This seminar will only be available for online viewing. IN-PERSON ATTENDANCE WILL NOT BE PERMITTED.**
Click here to learn more about online viewing
Most GA pilots fly piston airplanes that cruise at lower altitudes, but what is different about flying higher, at 15,000' or 20,000' or higher? What should be known about human bodies and aircraft at these higher altitudes?

San Carlos Flight Center invites Alan Marcum, an instrument-rated pilot to discuss flying in the flight levels. In this seminar, we will learn about the advantages and disadvantages of flying high and the associated impacts on physiology, air pressure and density, weather, emergency planning, oxygen equipment, flight planning, and more. Many think of the flight levels as an escape from the weather below, but often that is not the case. Some challenges that come from extreme altitudes are ones you have never had to consider at low altitude.

This is a great opportunity to expand your current knowledge to greater heights. Join us to learn more.
Alan Marcum, an instrument-rated private pilot, has been flying for over forty years with 2,500 flight hours with hundreds of them flown above 20,000' in unpressurized singles. Alan has delivered numerous FAA Safety Seminars on topics such as flying across the US, flying at higher altitudes, in-flight weather-based decision-making, and PIREPs. He has flown in places ranging from Cambridge, U.K. to Lihue, Hawai'i, and in airplanes from a Tiger Moth and a Waco to a Malibu and a Mooney. He bases his Mooney at Palo Alto, where he learned to fly. Alan is a computer scientist by profession.
San Carlos Flight Center (SCFC) is the SF Bay Area's most dynamic flying club, committed to building general aviation through safety, community, and adventure. AOPA has consistently recognized SCFC in their Best Flight School survey, most recently in 2022 as a Distinguished Flight School.

SCFC is committed to promoting safety in general aviation through our regular safety seminars and guest speaker programs. Livestream access is free for everyone, but recorded seminars are available solely to members at a later date. Click here or contact a SCFC member service rep at (650) 946-1700 for more information about online access to our web archive.