Self-Managing Your Airplane
November 19, 2022 @ 12:00 pm

-

1:30 pm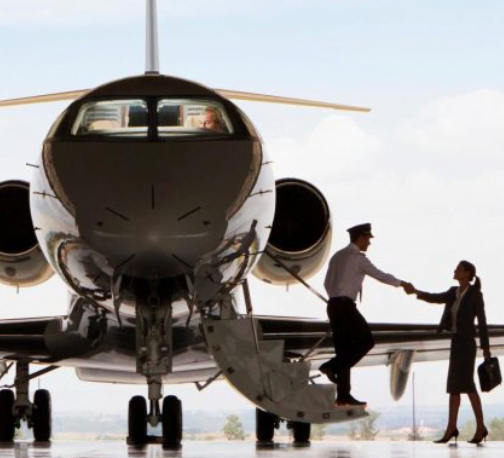 This seminar will only be available for online viewing. IN-PERSON ATTENDANCE WILL NOT BE PERMITTED.**
Click here to learn more about online viewing

Flying an airplane is fun, but what about managing it? Some aircraft owners choose to have professional managers for their aircraft, but what does that really mean? Managing your aircraft requires an entirely unique skill set, many of which pilots may not realize actually improve their flying abilities.

San Carlos Flight Center invites Commercial Pilot Nick Williams to investigate aircraft management. In this seminar, Nick will share how working with several large aircraft management firms has given him the knowledge to better operate and manage the aircraft he flies. For those who have never managed an aircraft before, it could be surprising how many intricacies and nuances have gone unnoticed over the years. This seminar will detail some concepts and strategies across ownership structure, financial accounting, maintaining, operating, and, of course, piloting your own aircraft. To conclude, he will share how his experience of operating and managing larger aircraft has helped him become a better pilot both inside and outside the flight deck.

Even if you are not an owner, this seminar will equip you with the knowledge needed to better understand the aircraft you operate. If you are an owner, join us to learn industry best practices and apply them to your everyday flying.
Nick Williams is an SCFC member and commercial pilot. He manages and flies an Embraer Phenom 100 on a part-time basis, and spends the rest of his professional time working or investing in small real estate and hospitality businesses. He lives in Noe Valley with his wife and dogs and loves having his Cessna 152 on the flight line.
San Carlos Flight Center (SCFC) is the SF Bay Area's most dynamic flying club, committed to building general aviation through safety, community, and adventure. AOPA has consistently recognized SCFC in their Best Flight School survey, most recently in 2022 as a Distinguished Flight School.

SCFC is committed to promoting safety in general aviation through our regular safety seminars and guest speaker programs. Livestream access is free for everyone, but recorded seminars are available solely to members at a later date. Click here or contact a SCFC member service rep at (650) 946-1700 for more information about online access to our web archive of over 400 recorded safety seminars.