A Perspective on Night Flying from a Human Factors Specialist
November 12, 2022 @ 12:00 pm

-

1:30 pm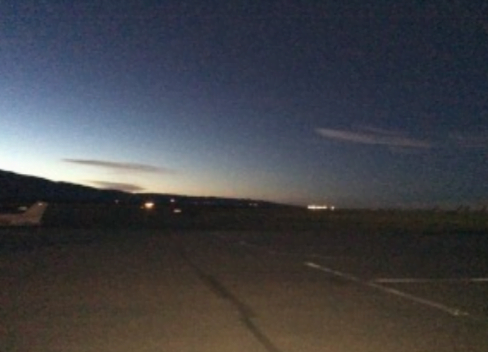 This seminar will only be available for online viewing. IN-PERSON ATTENDANCE WILL NOT BE PERMITTED.**
Click here to learn more about online viewing
On November 6th, Daylight Savings Time will be ending, and will bring early nightfall. For those of us who work a regular 9-5 schedule, early nightfall means an increase in night flying. Less ambient light means increased aeromedical challenges throughout all phases of flight.

San Carlos Flight Center invites ATP, flight crew safety author, and flight instructor Dale Wilson to discuss some of the physiological and psychological limitations pilots exhibit when flying at night. In this seminar, he will touch on potential dangers associated with relying on outside references during VFR flight and the effects of flight conditions present on VMC segments of IFR flight at night. As our eyesight diminishes at night, our thought processes can too. While night flight brings reduced ATC workloads, often calmer winds, and cooler temperatures that help performance it is important to recognize the human factors' limitations during this time.

Your decision whether or not to fly at night is based on a culmination of the knowledge retained within this seminar, and your re-evaluation of your night personal minimums.
Dale Wilson, M.S. ATP, CFI, MCFI/MGI, is Professor Emeritus at Central Washington University in Ellensburg, WA, and is the author of popular ASA books, Managing Risk: Best Practices for Pilots, and more recently, Human Factors: Enhancing Pilot Performance. Since 1996, he has taught courses dealing with the physiological and psychological aspects of pilot performance, safety management, threat and error management, and aviation weather. He continues his passion by writing numerous articles in aviation journals and magazines. To find out more about our speaker and his work visit his web page at the Aviation Department's website click here.
San Carlos Flight Center (SCFC) is the SF Bay Area's most dynamic flying club, committed to building general aviation through safety, community, and adventure. AOPA has consistently recognized SCFC in their Best Flight School survey, most recently in 2022 as a Distinguished Flight School.

SCFC is committed to promoting safety in general aviation through our regular safety seminars and guest speaker programs. Livestream access is free for everyone, but recorded seminars are available solely to members at a later date. Click here or contact a SCFC member service rep at (650) 946-1700 for more information about online access to our web archive.