Destination San Diego
October 27, 2021 @ 7:00 pm

-

8:30 pm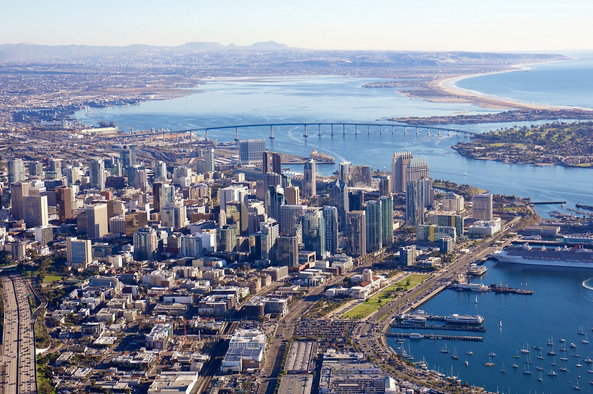 Due to the COVID-19 public health crisis, this seminar will only be available for online viewing. IN-PERSON ATTENDANCE WILL NOT BE PERMITTED.**
Click here to learn more about online viewing
San Diego is a classic Californian destination that boasts pristine beaches, attractions, and beautiful weather. With gorgeous surroundings it's easy for a pilot to get distracted and not consider the complex airspace and local aeronautical challenges.

San Carlos Flight Center invites Instrument Rated Pilot Brandan Dadoun to discuss what pilots flying to San Diego need to know. With San Diego being a long-cross country from the Bay Area, pilots can put their cross country planning skills to the test. In this seminar Brandan will cover unique flight planning considerations for San Diego including local arrival and departure procedures, route selection for IFR and VFR pilots including TEC routes, transiting the San Diego Bravo airspace, W&B and fuel planning, and services/fees/facilities at multiple locations. Brandan will also cover the advantages of flying into one of the many San Diego airports including: SAN, MYF, and SEE. While concluding on the various activities one can do while enjoying a gorgeous weekend getaway.

Join us for this unique opportunity to delve into operations at the airports within the vicinity of San Diego, and how you can fly there safely and efficiently.
Brandan Dadoun is an instrument-rated private pilot and SCFC's Seminar Coordinator. He has completed the majority of his flight training at SCFC with over 350 flight hours and has extensive flying experience throughout all of California in both piston and turbine-powered aircraft. He is actively involved within many aviation programs and is currently pursuing his commercial and multi-engine ratings. When he's not flying, he enjoys playing the saxophone and staying active.
San Carlos Flight Center (SCFC) is the SF Bay Area's most dynamic flying club, committed to building general aviation through safety, community, and adventure. AOPA has consistently recognized SCFC in their Best Flight School survey, most recently in 2019 as a Distinguished Flight School.
SCFC is committed to promoting safety in general aviation through our regular safety seminars and guest speaker programs. Livestream access is free for everyone, but recorded seminars are available solely to members at a later date. Click here or contact a SCFC member service rep at (650) 946-1700 for more information about online access to our web archive.