Foreflight vs FltPln Go
October 23, 2021 @ 12:00 pm

-

1:30 pm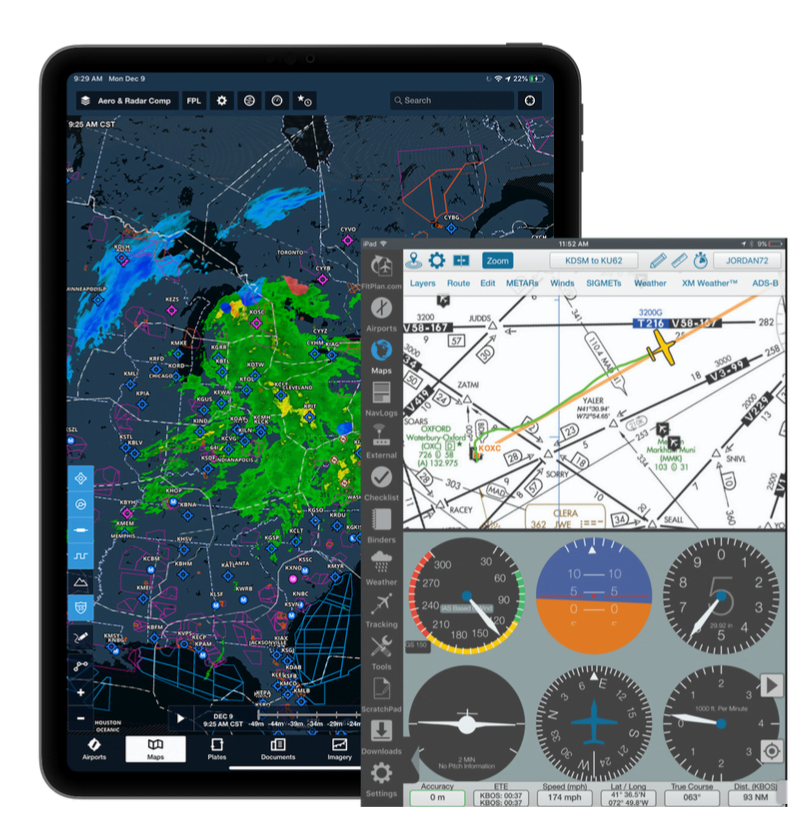 Due to the COVID-19 public health crisis, this seminar will only be available for online viewing. IN-PERSON ATTENDANCE WILL NOT BE PERMITTED.**
Click here to learn more about online viewing
Almost every pilot has heard of ForeFlight, but did you know that there is a similar app that's free to use on the App Store? Garmin's FltPln Go offers many similar features as ForeFlight, yet doesn't cost money or require a paid subscription. So, which app is best? What extra features come with ForeFlight?
San Carlos Flight Center invites Travis Bender, an instrument-rated private pilot, will explore the features of each app and share out his findings on each's performance, user interface, and overall functionality. The seminar will explore the basics of each app, and will highlight the key similarities and differences pilots can expect to find. While this is not a tutorial on how to use either product, it will serve as a helpful guide to selecting the right plan for you. Travis has used both platforms extensively for the last five years in both VFR and IFR environments and will touch on his experiences with each product. By the end, viewers will have more guidance and will be well-informed on which platform they should use.
Travis Bender is an instrument-rated private pilot who learned to fly at the Flight Center.  He is actively working on his commercial and CFI ratings, and leads the Marketing and Events team at SCFC. When he's not at the airport, Travis currently works in a strategic finance role at a major Silicon Valley company.
San Carlos Flight Center (SCFC) is the SF Bay Area's most dynamic flying club, committed to building general aviation through safety, community, and adventure. AOPA has consistently recognized SCFC in their Best Flight School survey, most recently in 2019 as a Distinguished Flight School.
SCFC is committed to promoting safety in general aviation through our regular safety seminars and guest speaker programs. Livestream access is free for everyone, but recorded seminars are available solely to members at a later date. Click here or contact a SCFC member service rep at (650) 946-1700 for more information about online access to our web archive.