A Deeper Understanding of Weather Theory
December 11, 2021 @ 12:00 pm

-

1:30 pm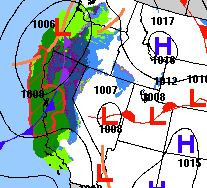 Due to the COVID-19 public health crisis, this seminar will only be available for online viewing. IN-PERSON ATTENDANCE WILL NOT BE PERMITTED.**
Click here to learn more about online viewing
A few months ago, SCFC flight instructor Collin Korey presented our Ground School Refresher seminar on Weather Theory, which introduced the basic ideas of differential heating of the Earth, atmospheric circulation, and the impact of moisture in the air. It was a great introduction for student pilots, and a refresher for pilots preparing for a flight review. But it only scratched the surface of the interesting things we now know about weather.

San Carlos Flight Center invites back Collin Korey to take a deeper dive into weather theory.  In this seminar, he will provide more advanced details into how weather is created. He will cover how fronts form and its effects on weather within an area, the process of evaporation and condensation, how the Coriolis Effect affects weather, how to detect adverse weather patterns, fog, and much more. The seminar will leave you marveling at how complicated weather systems can be and amazed that we have as much as we have about weather prediction.

With a sophisticated understanding on simple weather topics, pilots can make a more educated decision on their next flight. Join us to push your own weather knowledge deeper.
Collin Korey aspired to be a restauranteur until a thought during an airline flight in Europe formed in his head; "This flying stuff is great, I wonder if I could do it for a living." Thus, on the day after graduating from Northern Arizona University with a bachelor's in Hotel & Restaurant Management, he took a discovery flight at the nearby Flagstaff Pulliam airport, and, an hour later, a new career path was paved. After earning his certificates and ratings in Arizona, Collin continued working as an instructor for about a year before moving to San Carlos in 2021 to search for more clouds and cooler weather.
San Carlos Flight Center (SCFC) is the SF Bay Area's most dynamic flying club, committed to building general aviation through safety, community, and adventure. AOPA has consistently recognized SCFC in their Best Flight School survey, most recently in 2019 as a Distinguished Flight School.
SCFC is committed to promoting safety in general aviation through our regular safety seminars and guest speaker programs. Livestream access is free for everyone, but recorded seminars are available solely to members at a later date. Click here or contact a SCFC member service rep at (650) 946-1700 for more information about online access to our web archive.