Investigating Aircraft Ownership
December 15, 2021 @ 7:00 pm

-

8:30 pm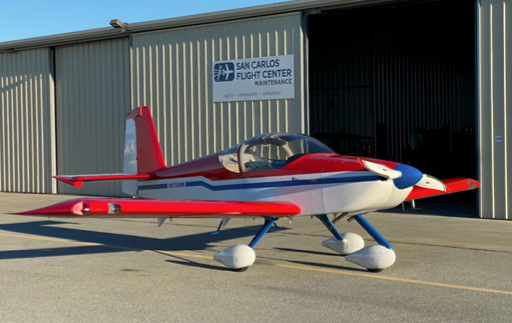 Due to the COVID-19 public health crisis, this seminar will only be available for online viewing. IN-PERSON ATTENDANCE WILL NOT BE PERMITTED.**
Click here to learn more about online viewing
At some time, most pilots consider owning their own plane. Have you? The purchase of an airplane can be a daunting task, not only because of the significant cost, but also because of the complexity of the purchasing process. It's somewhere between purchasing a small home and an expensive automobile.

In this seminar, Nico Ghilardi, a new aircraft owner, will share the journey he went on during his recent aircraft purchasing experience. He will discuss his own unique experience, starting from the motivation itself, selection of the desired aircraft, identification of a suitable plane on the market, pre-buy inspection, flight training in type, insurance, escrow, ferry flight to KSQL, and post-acquisition issues such as parking/hangaring, identification of mechanics, and ELT registration. In addition, Nico will cover some of the advantages and disadvantages of purchasing an experimental category airplane.

If you ever considered purchasing your own airplane and want to hear firsthand about airplane ownership and learn from the experiences of others, join us for this unique opportunity to become enlightened about the purchasing process.
Nico Ghilardi is a private pilot with an instrument rating, high power and complex endorsements. He has 360 hours of flying experience in more than 7 different aircraft types. He has done two multi-day trips, one in a C182T and the other one in a Turbo Centurion. Recently he purchased his own RV-14A and brought it to KSQL from KWEA, a small airport near Dallas, TX. When he is not flying, he works as a research scientist in a biotech company and enjoys swimming competitively.
San Carlos Flight Center (SCFC) is the SF Bay Area's most dynamic flying club, committed to building general aviation through safety, community, and adventure. AOPA has consistently recognized SCFC in their Best Flight School survey, most recently in 2019 as a Distinguished Flight School.
SCFC is committed to promoting safety in general aviation through our regular safety seminars and guest speaker programs. Livestream access is free for everyone, but recorded seminars are available solely to members at a later date. Click here or contact a SCFC member service rep at (650) 946-1700 for more information about online access to our web archive.