Whats new with Electric GA Aircraft
December 14, 2019 @ 12:00 pm

-

1:30 pm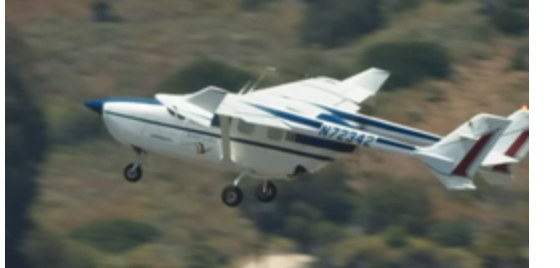 With global pollution on the rise, airplanes are unfortunately one of the main contributors. Exhaust, noise, lead emissions, etc. What solutions are being done about this? Luckily solutions are on the rise, with electric airplanes becoming more prevalent within the GA community.
San Carlos Flight Center is pleased to invite Susan Ying from Ampaire Aviation to present the newest discoveries with electric GA aircraft. This presentation provides an overview and highlights Ampaire's pragmatic approach of developing practical, compelling electric aircraft that makes flying clean, quiet, and more affordable and accessible to everyone than ever before. A video of our successful flight test of the first hybrid prototype will also be shown.
You surely won't want to miss this seminar if you are interested in seeing the bright future of more environmentally friendly aircraft, and the latest technological advancements within aviation. See you in the unpolluted skies!
Dr. Ying is the Senior Vice President of Ampaire, responsible for the technology strategy and international relations. She has devoted over 38 years to the aerospace industry, with experience at NASA, Boeing, and the Commercial Aircraft Corporation of China (COMAC). Dr. Ying is recognized as a Fellow of the AIAA and Fellow of the Royal Aeronautical Society (RAeS). With a deep passion for flight, Dr. Ying holds a Commercial Pilot License and is a FAA Certified Flight Instructor (CFI). She received her PhD and MS degrees in Aeronautics and Astronautics from Stanford University and BS in Mechanical and Aerospace Engineering from Cornell University