Unleaded Fuel
Wed Jun 14 @ 7:00 pm

-

8:30 pm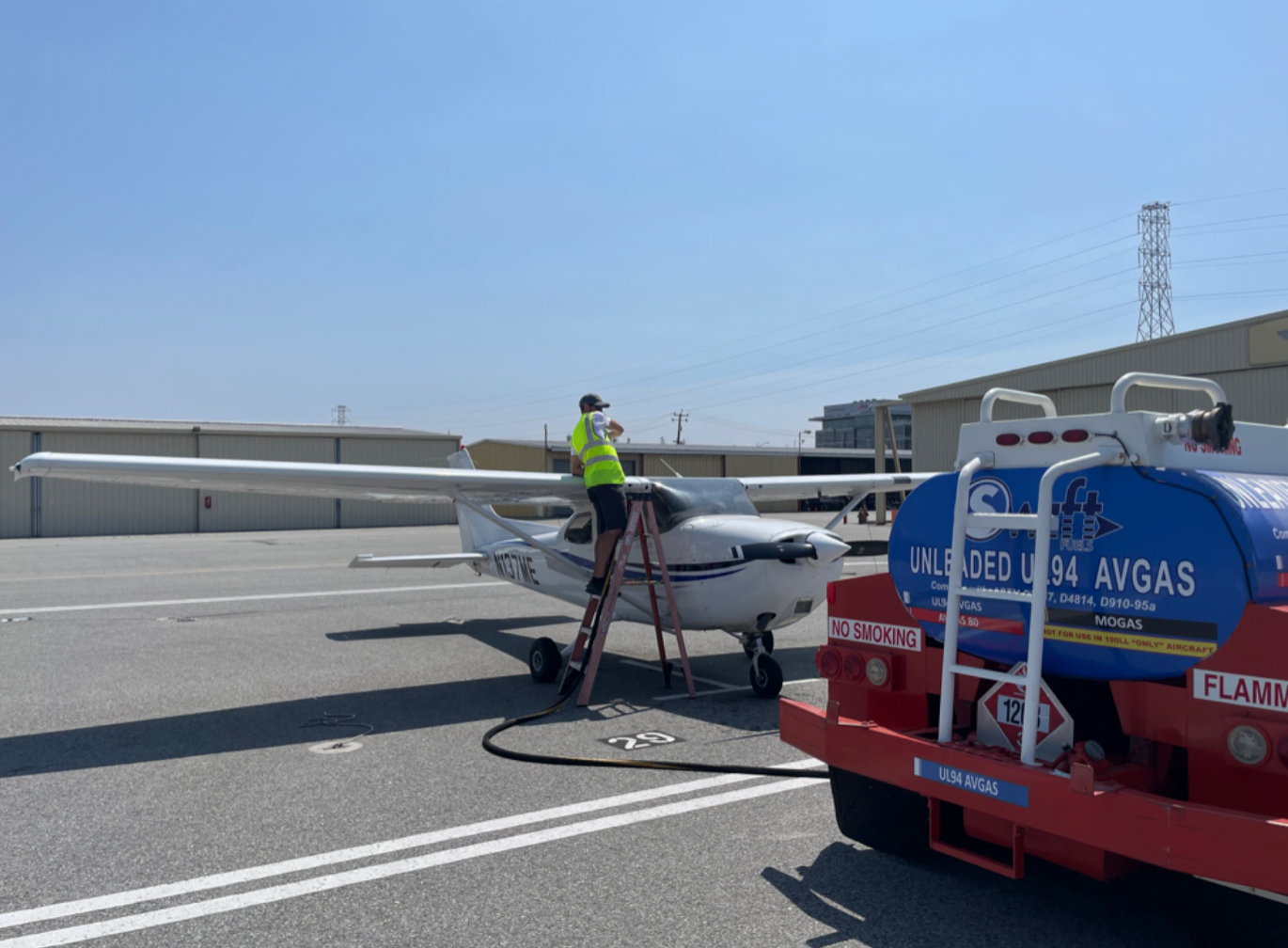 This seminar will be held in-person at SCFC, attendance is free and open to all. Web Members will still be able to access our seminars online, both live and recorded. Click here to learn more about the transition.

Interested in watching more of our safety seminars? Check out out growing library of over 500 Safety Seminars available for Members in our Members Only Seminar Library, available to view by clicking here.

San Carlos Flight Center was proud to work with Rabbit Aviation to be the first flight school in California to have aircraft running on unleaded fuel in its fleet. California and the SF Bay Area are often the leaders on environmental issues, and aviation fuel should be no different. Join us to find out what is happening in the quest to remove lead from aviation fuel.

A few years ago, San Carlos Airport received undeserved attention when reports of unusually high levels of lead were measured by improperly-placed monitors only a few feet from the aircraft runup area. The misunderstanding added momentum to efforts already underway by Rabbit and other at San Carlos Airport to speed the arrival of unleaded fuel for sale. San Carlos Flight Center participated in early testing and soon obtained the STCs to operate a portion of planes in its fleet on unleaded fuel. As awareness of the true situation at San Carlos Airport became known, the airport has gone from being falsely reprimanded about lead to being a recognized leader in the effort.

Dan will also discuss the safety and practicality of using unleaded aircraft fuel. Many planes will fly on both types of fuel, but authorization and inspection is required to make the switch. Obviously fuel is a critical component to safe engine operation and using the wrong type of fuel can cause serious engine damage. Improper fuel can even cause the engine to fail during flight. Knowing your fuel facts is a compulsory preflight inspection safety point, and something every pilot should consider important.
Dan DeMeo, owner of Rabbit Aviation, leads this discussion about the use of unleaded fuel in aircraft engines. He will review the history of why the aviation industry has been so slow to adopt unleaded fuel, what has happened so far in the unleaded fuel market, the future of leaded aviation fuel, and what San Carlos Airport has done to get ahead of the trend.
San Carlos Flight Center (SCFC) is the SF Bay Area's most dynamic flying club, committed to building general aviation through safety, community, and adventure. AOPA has consistently recognized SCFC in their Best Flight School survey, most recently in 2023 as a Distinguished Flight School for the third year in a row.
SCFC is committed to promoting safety in general aviation through our regular safety seminars and guest speaker programs. Our seminars are free to watch when attended in person at our facility in San Carlos but live streaming and viewing recorded seminars are exclusively available to members. Click here or contact an SCFC member service rep at (650) 946-1700 for more information about online access to our web library of over 500 recorded safety seminars and live-streamed content.