Aerobatic Flying
Sat Jun 10 @ 12:00 pm

-

1:30 pm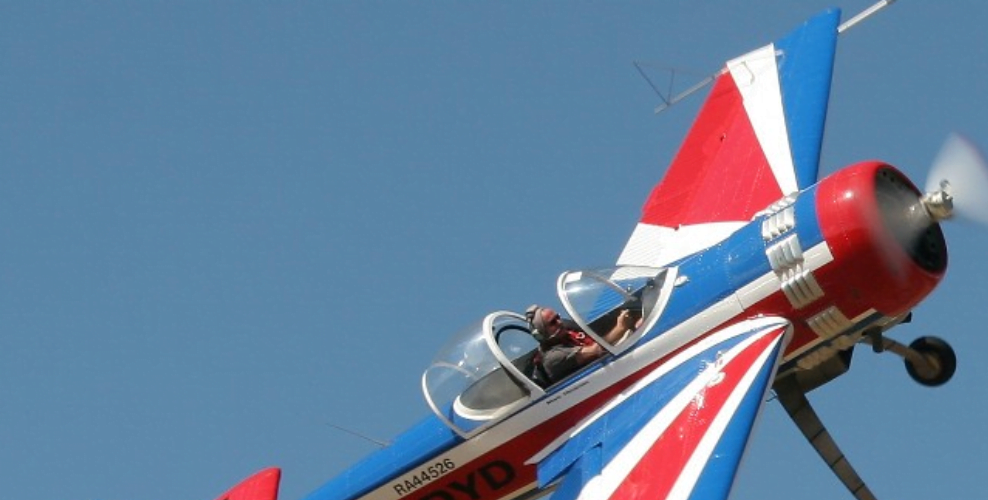 This seminar will be held in person at SCFC, attendance is free and open to all. Web Members will still be able to access our seminars online, both live and recorded. Click here to learn more about the transition.
Are you interested in watching more seminars like this? Check out our recorded growing seminar library available for Web Members. Click here to view.
Embark on an extraordinary journey into the world of aerobatics, where the exhilaration of breathtaking maneuvers meets the unwavering commitment to safety at every turn. The world of aerobatics can be an exhilarating and captivating aspect within aviation. Aerobatics offers pilots the opportunity to fully understand the capabilities of their aircraft and themselves.

San Carlos Flight Center invites Air Transport Pilot Ross Ferguson and Aerobatic Pilot Kamryn Lamperchet to share how to get started with aerobatic flying. In this seminar, learn how to begin your aerobatic flying journey, what to consider when selecting an instructor and aircraft, and gain valuable insights into venturing into the world of competition aerobatics.

Whether you are wanting to perform aerial maneuvers or are considering entering the competitive arena, this presentation is ideal for you. By tuning into this seminar, participants will gain a solid understanding of the initial steps required to embark on their aerobatic journey, ensuring a safe and enjoyable experience.
Ross Ferguson, CFI. Ross has been a Certified Flight Instructor (CFI) and Airline Pilot for more than 25 years. He has flown aircraft ranging from Ultralights to transport aircraft including many Airbus and Boeing jets. Ross has owned and operated his own aircraft and is currently a member of the US Yak-52 Aerobatic Team.

Kamryn Lamperchet is a new IAC competitor in the Yak-52 competing in Primary and Sportsman aerobatics.
San Carlos Flight Center (SCFC) is the SF Bay Area's most dynamic flying club, committed to building general aviation through safety, community, and adventure. AOPA has consistently recognized SCFC in their Best Flight School survey, most recently in 2023 as a Distinguished Flight School for the third year in a row.

SCFC is committed to promoting safety in general aviation through our regular safety seminars and guest speaker programs. Our seminars are free to watch when attended in person at our facility in San Carlos but live streaming and viewing recorded seminars are exclusively available to members. Click here or contact an SCFC member service rep at (650) 946-1700 for more information about online access to our web library of over 500 recorded safety seminars and live-streamed content.