Understanding Density and Pressure Altitude
July 17, 2021 @ 12:00 pm

-

1:30 pm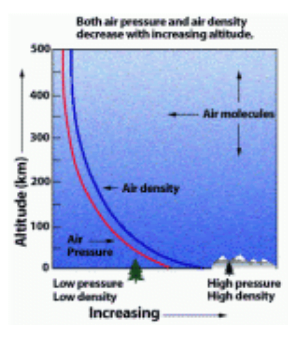 Due to the COVID-19 public health crisis, this seminar will only be available for online viewing. IN-PERSON ATTENDANCE WILL NOT BE PERMITTED.**
Click here to learn more about online viewing.
Pressure what? Density what?

As pilots, we love altitude. So much that we've created a bunch of different kinds of altitude: true altitude, absolute altitude, indicated altitude, assigned altitude, and two kinds of confusing ones – pressure altitude and density altitude. For many pilots, this can lead to a mental overload. Many pilots don't have a working understanding of pressure and density altitude. Are they even real altitudes at all?

In this seminar, SCFC CFI's introduce and explain the terms "pressure altitude" and "density altitude" and demystifies their meaning. Although the word "altitude" is used, these are clearly not measures of altitude. In fact, they are measures of atmospheric pressure and density just converted into units that pilots can understand. Confusing at first, yes, but once understood they serve a valuable purpose in determining aircraft performance.

Although few things are as important to a pilot as knowing the performance capability of the aircraft before taking to the skies, measuring the critical factor – atmospheric density – is not something that pilots can do directly. Instead we use rules of thumb, conversion factors, and our best understanding of how elevation, pressure, temperature, and humidity are interrelated. If you've ever opened your aircraft POH to the performance section and felt humbled, this seminar is for you.
Dan Dyer is the founder of the San Carlos Flight Center, and has built the motto of Safety, Community, and Adventure for over 8 years.  Dan was an instructor for 15 years, accumulated over 4,000 flight hours, and is the Bay Area's local expert in crosswind landing instruction. He is known for finding simple and innovative ways to explain complex topics and regularly speaks on advanced ground school topics.  Find out more about Dan at www.sancarlosflight.com or contact him at dan@sancarlosflight.com
San Carlos Flight Center (SCFC) is the SF Bay Area's most dynamic flying club, committed to building general aviation through safety, community, and adventure. AOPA has consistently recognized SCFC in their Best Flight School survey, most recently in 2019 as a Distinguished Flight School.
SCFC is committed to promoting safety in general aviation through our regular safety seminars and guest speaker programs. Livestream access is free for everyone, but recorded seminars are available solely to members at a later date. Click here or contact a SCFC member service rep at (650) 946-1700 for more information about online access to our web archive.