Santa Maria Wine Tasting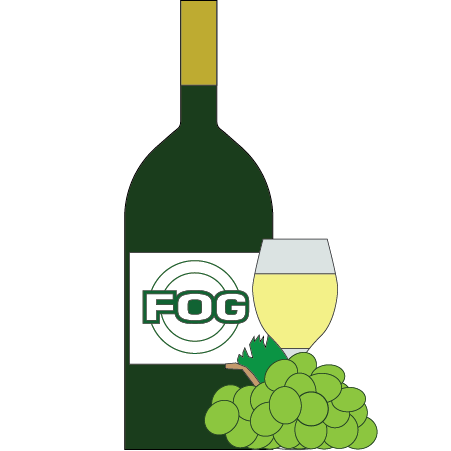 A FOG Favorite! Come enjoy a relaxing visit to the Santa Maria Wine Country. We love this trip for lots of reasons – the flight is beautiful no matter which route you choose, we enjoy great wines and great food together, and where else can you request to taxi your airplane directly to the hotel?
On Friday night, celebrate your arrival with live music and munchies at the Friday Night Wine Down at Costa de Oro winery, followed by a group dinner at Cool Hand Luke's, famous for their BBQ.
Saturday morning, we meet as a group in the lobby, board our private chartered bus, and head out for a great day of wine tasting. Lunch will be waiting for us at one of the wineries.
On Sunday, the FOG coordinator has arranged a visit to California's newest airport, New Cuyama! This airport reopened in the last few months, and is located close to the Cuyama Buckhorn, a great lunch spot. Grab a bite to eat with the group before bidding goodbye to Central California.
If you have any questions, contact us at (650) 946-1700 or flyoutgroup@sancarlosflight.com.
Itinerary
Friday, April 14
– 1:00-4:00pm – Fly to Santa Maria Public Airport (KSMX)
– 4:00pm – Arrive at airport and check into Radisson Hotel
– 5:30pm – Rideshare bound for Costa de Oro winery
– 6:00pm – Wine tasting at Costa de Oro winery
– 7:00pm – Group dinner at Cool Hand Luke's
Saturday, April 15
– AM – Breakfast at your leisure
– Time TBD – Meet in the lobby, load into charter bus bound for wine tasting
– Time TBD – Wine Tasting!
– 4:30pm – Return to Santa Maria
– 5:30pm – Dinner at your leisure
Sunday, April 16
– Depart at leisure
– 12 PM – Lunch at New Cuyama
Cost
This event has an event fee. Stay tuned for details.
Hotel and all meals except for lunch on Saturday will not be included.
Hotel Information
Radisson Hotel Santa Maria, on the field at KSMX
3455 Airpark Dr, Santa Maria, CA 93455
(805) 928-8000
Registration:
This is a very popular and highly anticipated event. Please register and book your plane early. Sign-ups are limited to the first 14 people.