Risky Weather
Sat Apr 15 @ 12:00 pm

-

1:30 pm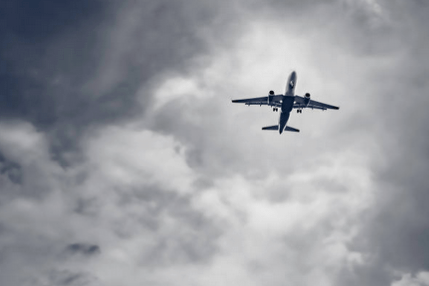 This seminar will only be available for online viewing.
Click here to learn more about online viewing
Interested in learning more about decision-making and risk management? Watch a similar seminar, "VFR into IMC: Trapped by the Weather or Trapped by Ourselves?" available to view to Web Members on our Seminar Library. Click here to watch.
Risk is present everywhere. Managing risk is a topic deeply ingrained into our aviation safety culture. Pilots are responsible for identifying risks associated with each flight and take appropriate action to avoid them. While this process may sound easy, it can be a real challenge in the constantly changing environment we operate in.

San Carlos Flight Center invites ATP and CFI Preston Harrison to share more on understanding key elements of risk mitigation both before and in-flight. While some hazards are easy to identify, others can be more challenging to pinpoint. In this seminar, he will share his experience dealing with an inadvertent icing encounter and the unpredictability of weather. Even with thorough briefings and risk assessment, he was missing the greater picture. Join us to unravel what common risk assesment tools do not tell you. Sometimes, when there is a doubt, the best thing to do is cancel the flight.

By anticipating and making sensible decisions about risk, pilots can prevent dangerous situations and fly safely. Join us to hear about this unique situation and make better decisions about your flying.
Preston Harrison is the current Multi Engine Flight Standards Instructor at ATP Flight School located at Ellington Field (KEFD) in Houston, TX. He is a Gold Seal CFI, CFII and MEI as well as a FAA Instrument Ground Instructor. In 2023, he was named a Distinguished Flight Instructor by AOPA. Preston's aviation career began in Lake Charles, LA where he earned his Private Rating in 2013. He continued his training in Austin, TX in 2020, where he earned all his additional pilot and flight instructor ratings. He has since instructed at multiple airports all over Texas and now spends most of his time doing advanced multi engine training such as complex endorsements, commercial and private add-on's, CFII and MEI training out of his home airport in Houston.

San Carlos Flight Center (SCFC) is the SF Bay Area's most dynamic flying club, committed to building general aviation through safety, community, and adventure. AOPA has consistently recognized SCFC in their Best Flight School survey, most recently in 2023 as a Distinguished Flight School for the third year in a row.

SCFC is committed to promoting safety in general aviation through our regular safety seminars and guest speaker programs. Livestream access is free for everyone, but recorded seminars are available solely to members at a later date. Click here or contact a SCFC member service rep at (650) 946-1700 for more information about online access to our web library of over 500 recorded safety seminars.