Procedures and Zones: Two Very Different Workings of the Pilot Brain
January 11, 2020 @ 12:00 pm

-

1:00 pm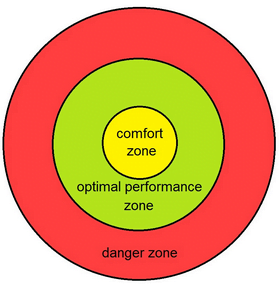 A pilot learns to fly using the whole brain. Ground knowledge has to be absorbed and understood, and complex muscle memory skills need to be acquired to the point of mastery. Flight Instructors sometimes note that in reality the student teaches themselves to fly, and the instructor is only responsible for creating a safe training environment and a structure to move things along. By the time a pilot passes the Private Pilot checkride, he or she has developed a rich knowledge base, and a number of fluid reflex control movements that safely move the aircraft from ground to flight and back to the ground.
CFI Dan Dyer thinks a lot about the human brain, and how student pilots acquire and retain knowledge and skills. He studied Cognitive Science at UCLA, and uses that background to develop effective structured training programs for San Carlos Flight Center. In this seminar, we will divide the world of piloting into two very different brain function tools – procedures and zones. Procedures are step-by-step tasks used to accomplish a specific goal. Zones are the mental steady states a pilot goes into while keeping the aircraft within a specific range of performances.
Join us for a brainy discussion that may give you a different way of thinking about the things you do while flying.
Dan Dyer is a flight instructor and Chief Pilot of San Carlos Flight Center. He has been instructing for 15 years, has over 4,000 flight hours, and is the Bay Area's local expert in crosswind landing instruction. He is known for finding simple and innovative ways to explain complex topics and regularly speaks on advanced ground school topics. Find out more about Dan at www.sancarlosflight.com or contact him at dan@sancarlosflight.com
San Carlos Flight Center (SCFC) is the SF Bay Area's most dynamic flying club, committed to building general aviation thought safety, community, and adventure. AOPA has consistently recognized SCFC in their Best Flight School survey, most recently in 2018 as the best flight school in the West.
SCFC is committed to promoting safety in general aviation through our regular safety seminars and guest speaker programs. Space is often limited so it is important to sign up early. SCFC members may choose to watch the seminar live over the web at home, or recorded at a later date. Contact a SCFC member service rep at (650) 946-1700 for more information.