Path to Getting a Flight Instructor Certificate
July 6, 2022 @ 7:00 pm

-

8:30 pm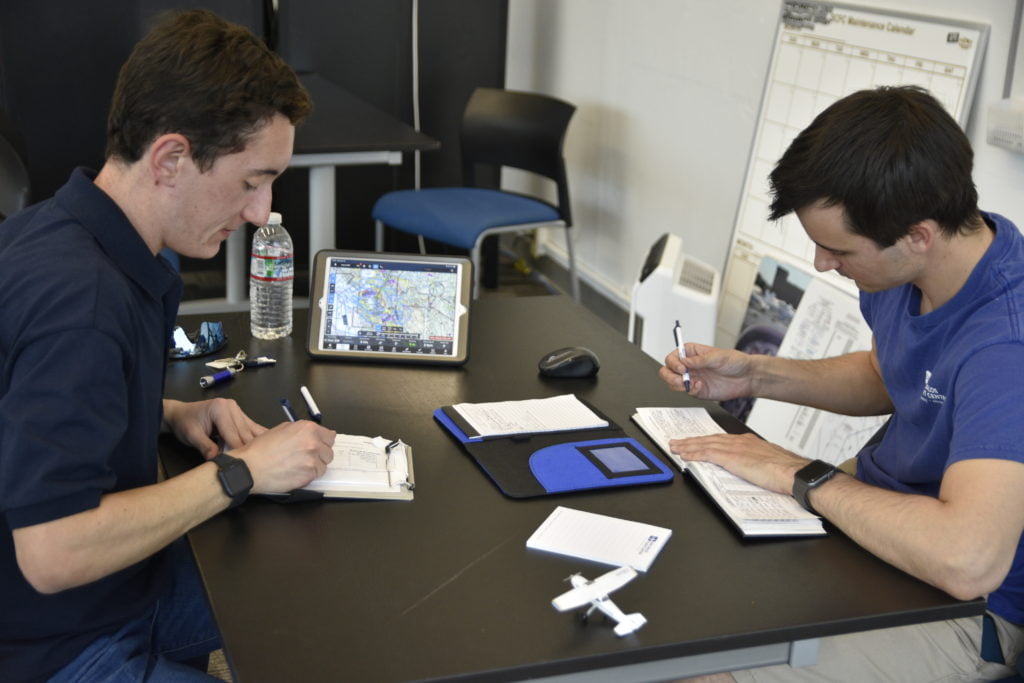 This seminar will only be available for online viewing. IN-PERSON ATTENDANCE WILL NOT BE PERMITTED.**
Click here to learn more about online viewing
Is teaching your passion? Are you a commercial pilot? Do you want to train the next generation of pilots? Then obtaining the Certified Flight Instructor certificate, or CFI is the right choice for you. Being a CFI is one of the most common flying careers a commercial pilot might pursue. Becoming an instructor is an excellent way to gain experience while mastering your flying skills, knowledge, and competency.

San Carlos Flight Center invites CFI Michael Dutton to walk through his journey of becoming a flight instructor. In this seminar, he will provide a high-level overview of the certificate, the applicable regulations and requirements necessary for the rating, and a summary of the training process. This certificate takes time, and should not be rushed. Each CFI candidate must be willing to fully dedicate their time to being an effective teacher. From developing thorough lessons plans to right-seat flying and comprehensive knowledge on a variety of topics, there are no ways to shortcut this process.

The CFI certificate can be one of the most rewarding experiences of a pilots career. Join us to see if you are up for the challenge.
Michael Dutton is a CFI, and CFII in fixed wing with private pilot privileges in helicopters. He's been flying while working at the San Carlos airport for over seven years, first working for the Flight Center before moving on to Airport Operations. In his off-days, he's still at the airport as he continues flying and advancing his flying skills.
San Carlos Flight Center (SCFC) is the SF Bay Area's most dynamic flying club, committed to building general aviation through safety, community, and adventure. AOPA has consistently recognized SCFC in their Best Flight School survey, most recently in 2022 as a Distinguished Flight School.

SCFC is committed to promoting safety in general aviation through our regular safety seminars and guest speaker programs. Livestream access is free for everyone, but recorded seminars are available solely to members at a later date. Click here or contact a SCFC member service rep at (650) 946-1700 for more information about online access to our web archive.