Normalization of Deviation
March 16, 2022 @ 7:00 pm

-

8:30 pm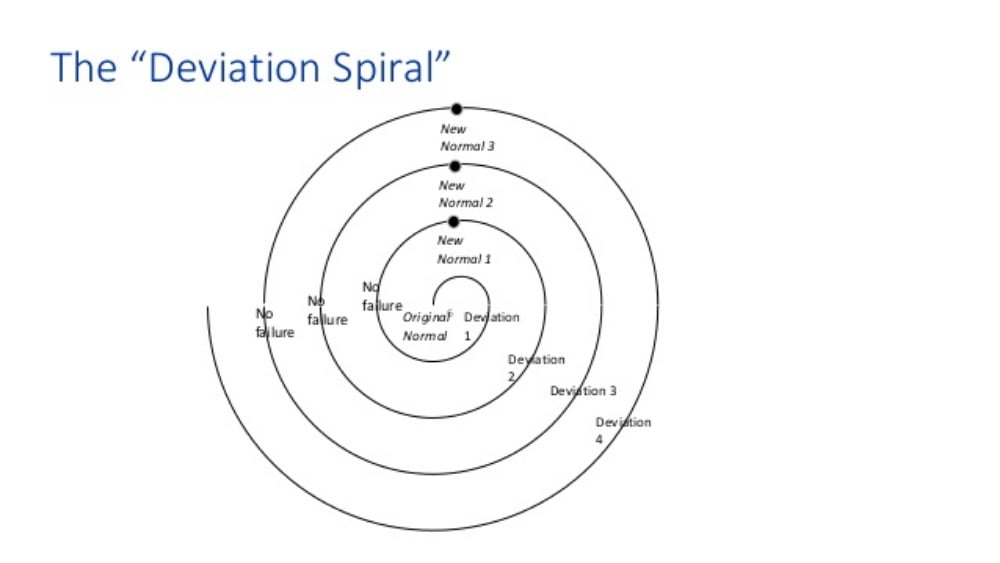 Fortunately, Murphy's law is usually wrong. What can go wrong usually doesn't and the outcome is usually favorable. This is a good thing in that usually things work out in life. The problem with this is that the favorable outcomes can cause us to generalize. Since nothing bad happened, the actions we took must have been correct. For pilots, who are required to make hundreds of decisions that impact safety on every flight, this may lead to sloppy thinking. If you did only a 75% complete preflight inspection and nothing bad happened, you may conclude that only a 75% complete preflight is ever needed. This rationalization is the beginning of the process where a new normal is established that accepts shortcuts to safety and standard operating practices. This "normalization of deviation" is dangerous.
SCFC invites CFI George Michellgiannakis to discuss this very topic. His seminar will discuss famous examples of normalization of deviation, how human factors and external pressures combined to, in time, create a new norm of behavior with disastrous consequences. He will discuss how common pilot thinking is a contributing factor and present some countermeasures that GA pilots can use to avoid slipping into this dangerous situation.
Normalization of deviation is a large factor in mishaps so expect an eye-opening discussion where you can reflect on your own habits and practices."
George Michelogiannakis is a NAFI associate master CFI and an instructor/check pilot at the Civil Air Patrol. He recently focuses on recurrent training in ASEL airplanes as well as G1000 transition training.
San Carlos Flight Center (SCFC) is the SF Bay Area's most dynamic flying club, committed to building general aviation through safety, community, and adventure. AOPA has consistently recognized SCFC in their Best Flight School survey, most recently in 2019 as a Distinguished Flight School.
SCFC is committed to promoting safety in general aviation through our regular safety seminars and guest speaker programs. Livestream access is free for everyone, but recorded seminars are available solely to members at a later date. Click here or contact a SCFC member service rep at (650) 946-1700 for more information about online access to our web archive.