Los Angeles Airspace and Destination San Bernadino
Sat Apr 1 @ 12:00 pm

-

1:30 pm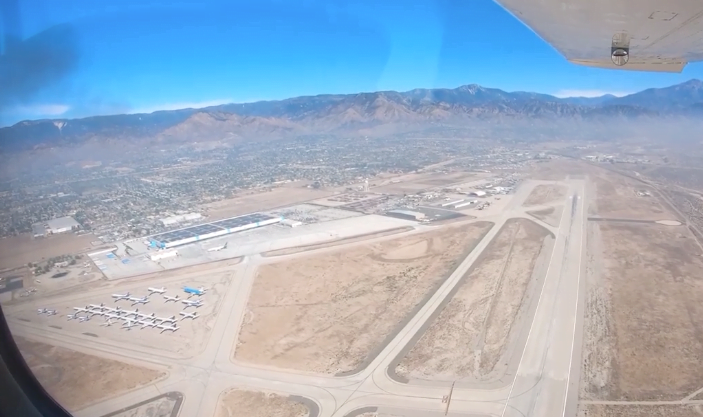 This seminar will only be available for online viewing.
Click here to learn more about online viewing
Interested in learning more about unique destinations for pilots to travel to? Check out our "Destination" series of seminars available to members in our online Seminar Library, for an example click here.
Southern California has an extensive and dense airspace system. The airspace, along with its many transition routes, can prove to be a true challenge for pilots new to the area. Be prepared and know what to expect in one of the most unique airspaces in the US.

San Carlos Flight Center invites CFI Ryan Sartor who travels extensively to the Los Angeles area, to cover safe and correct ways to transition LA airspace. In this seminar he will discuss VFR corridors, transition routes, and provide a refresher on airspace regulations. Additionally, he will cover what every pilot needs to know flying in and out of the San Bernadino Airport (KSBD) including departure, arrival, and local procedures in preparation for the multi-day FlyOutGroup trip to KSBD for a SoCal Airshow.

If you are planning on flying within the LA Basin anytime soon or plan to attend this multi-day trip, do not miss out on this seminar.
Ryan Sartor is a SCFC CFI. After navigating the San Diego and Los Angeles airspace for over three years, he decided it was time to challenge himself and move to the San Francisco Bay Area where he is settling in well. With about 800 hours of dual instruction time given, Ryan is continuously striving to grow as a pilot, instructor, and a mentor for his students.
San Carlos Flight Center (SCFC) is the SF Bay Area's most dynamic flying club, committed to building general aviation through safety, community, and adventure. AOPA has consistently recognized SCFC in their Best Flight School survey, most recently in 2023 as a Distinguished Flight School for the third year in a row.

SCFC is committed to promoting safety in general aviation through our regular safety seminars and guest speaker programs. Livestream access is free for everyone, but recorded seminars are available solely to members at a later date. Click here or contact a SCFC member service rep at (650) 946-1700 for more information about online access to our web library of over 500 recorded safety seminars.