Landing Secrets Revealed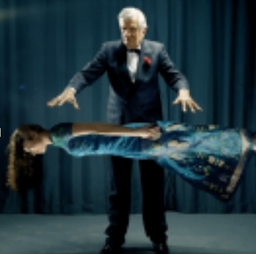 **Due to the COVID-19 public health crisis, this seminar will only be available for online viewing. IN-PERSON ATTENDANCE WILL NOT BE PERMITTED.**
Click here to learn more about online viewing.
In some ways, learning to fly is largely about learning to land. Pilots of small planes need to perform at least one safe landing on nearly every flight. It's the type of skill that is learned once, and then perfected for the rest of a pilot's life. How are your landings? Would you like to hear a few secrets to landing that can help you improve your landing ability?
Join Chief Pilot Dan Dyer for discussion about landing philosophy and some insider tips on perfecting your landings. In this seminar, learn about the two halves to the flare, the actual role of the pilot (you may be surprised), how important it is to look good, and the critical importance of time spent at altitude playing with the horizon.
This presentation may be of value to student pilots working on learning to land for the first time, but also may offer insights to experienced pilots looking to take their landing ability to the next level. If you want your passengers to be happy about your landings, do not miss this seminar.
Dan Dyer is a flight instructor and Chief Pilot of San Carlos Flight Center. He has been instructing for 14 years, has over 4,000 flight hours and is the Bay Area's local expert in crosswind landing instruction. He is known for finding simple and innovative ways to explain complex topics and regularly speaks on advanced ground school topics. Find out more about Dan at www.sancarlosflight.com or contact him at dan@sancarlosflight.com
San Carlos Flight Center (SCFC) is the SF Bay Area's most dynamic flying club, committed to building general aviation thought safety, community, and adventure. AOPA has consistently recognized SCFC in their Best Flight School survey, most recently in 2019 as a Distinguished Flight School.
SCFC is committed to promoting safety in general aviation through our regular safety seminars and guest speaker programs. Space is often limited so it is important to sign up early. SCFC members may choose to watch the seminar live over the web at home, or recorded at a later date. Click here or contact a SCFC member service rep at (650) 946-1700 for more information about online access.