Investigating Aircraft Ownership
Sat Jul 29 @ 12:00 pm

-

1:30 pm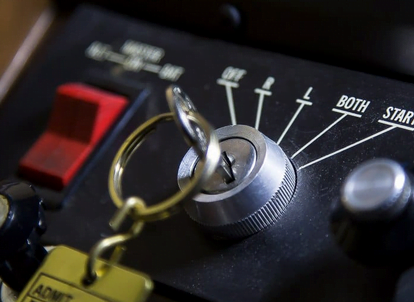 This seminar will be held in person at SCFC, attendance is free and open to all. Web Members will still be able to access our seminars online, both live and recorded. Click here to learn more about the transition.
Interested in watching more of our presentations? View our growing library of over 500 recorded safety seminars available to view in our Members Only Seminar Library, available by clicking here.
At some time, most pilots consider owning their own plane. Have you? Because of the large investment and the risks associated, buying a plane can be as daunting as buying a small home. What costs should you expect? Will owning save you money over renting? What about buying an airplane with partners?

San Carlos Flight Center invites aircraft owner Dan Dyer joined by SCFC Owner Alessandro Franco to share the advantages of buying your own airplane. In this seminar, they will discuss how to choose the right airplane for your mission profile, how to navigate the purchase process, and what to consider when inspecting a potential airplane. The challenge of owning an airplane doesn't end after the initial purchase. With the variety of variable costs and fixed costs, the cost of ownership can add up quickly. Offset these costs by putting your aircraft on leaseback with San Carlos Flight Center. After talking through leaseback opportunities they will conclude with how being an aircraft owner can help further a pilots understanding of their aircraft and maintenance.

If you ever considered purchasing your own airplane and want to hear firsthand about airplane ownership and learn from the experiences of others, join us for this unique opportunity to become enlightened about airplane ownership.
Herb Patten is the Chief Pilot at the San Carlos Flight Center, a CFI and an FAA certificated advanced and instrument ground instructor who teaches private pilot ground school at San Carlos Flight Center.  He is a commercial pilot with an instrument rating, has flown over 2,500 hours in more than 130 different California airports.  He is the current chairman of the Upwind Foundation, famous for its Upwind Summer Scholarship Program. In 2023, Herb was named a Distinguished Flight Instructor by AOPA.

Dan Dyer is the founder of the San Carlos Flight Center, and has built the motto of Safety, Community, and Adventure for over 8 years.  Dan was an instructor for 15 years, accumulated over 4,000 flight hours, and is the Bay Area's local expert in crosswind landing instruction. He is known for finding simple and innovative ways to explain complex topics and regularly speaks on advanced ground school topics.  Find out more about Dan at www.sancarlosflight.com or contact him at dan@sancarlosflight.com

Alessandro Franco is a pilot and the Owner of the San Carlos Flight Center. Alessandro is the lead of all Flight Center operations, activities, and relations including it's owner leaseback program.
San Carlos Flight Center (SCFC) is the SF Bay Area's most dynamic flying club, committed to building general aviation through safety, community, and adventure. AOPA has consistently recognized SCFC in their Best Flight School survey, most recently in 2023 as a Distinguished Flight School for the third year in a row.

SCFC is committed to promoting safety in general aviation through our regular safety seminars and guest speaker programs. Our seminars are free to watch when attended in person at our facility in San Carlos but live streaming and viewing recorded seminars are exclusively available to members. Click here or contact an SCFC member service rep at (650) 946-1700 for more information about online access to our web library of over 500 recorded safety seminars and live-streamed content.