Introduction to Aerobatic Flying
August 7, 2021 @ 12:00 pm

-

1:30 pm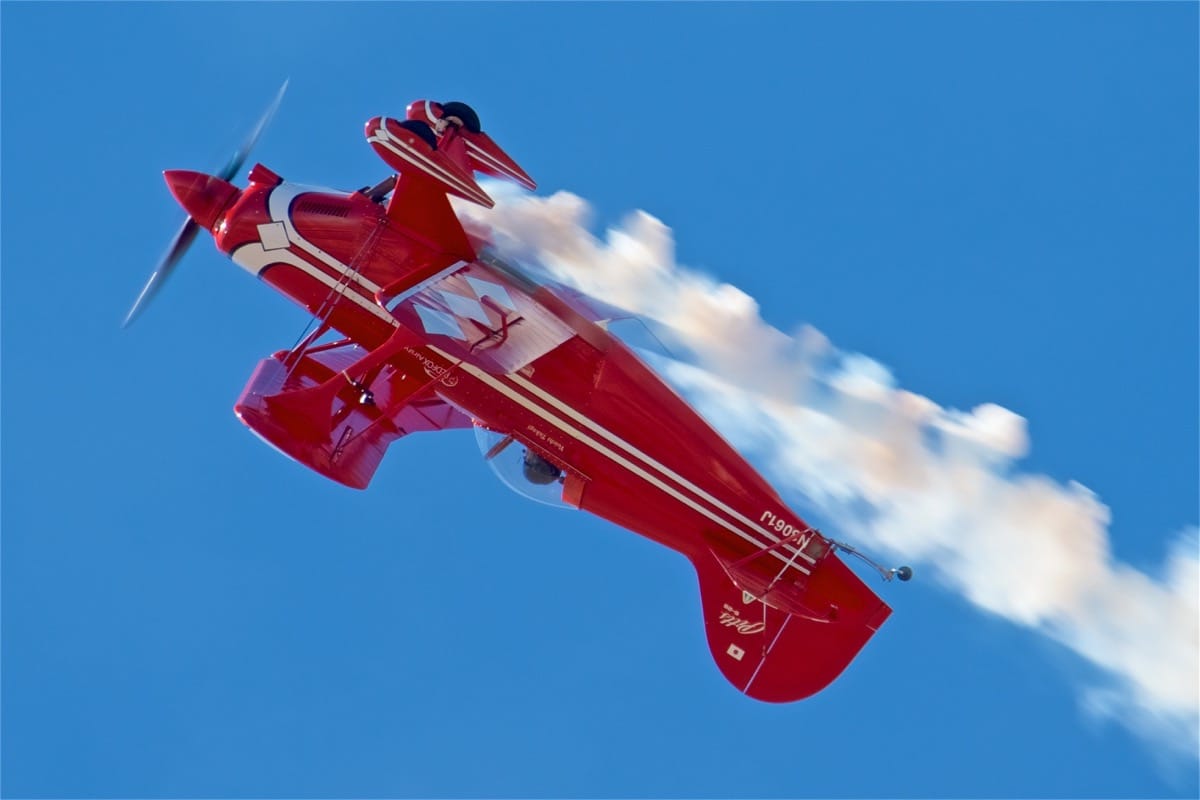 Due to the COVID-19 public health crisis, this seminar will only be available for online viewing. IN-PERSON ATTENDANCE WILL NOT BE PERMITTED.**
Click here to learn more about online viewing.
Humpty bumps, sharks teeth, barrel rolls oh my! The world of aerobatics brings an entirely different perspective to flying. For many pilots, training in aerobatics gives them a deeper connection with their aircraft, and a tighter understanding of how their aircraft will perform in pressuring conditions.

Although San Carlos Flight Center does not have any aerobatic aircraft on the flight line, or offer aerobatic training, we have invited the Chief Pilots from Aerodynamic Aviation in San Jose, Jen Watson and Lynzie Hudson, to provide an introduction into the world of aerobatics. In this seminar, they will showcase what to expect on a typical aerobatic flight including the various flight preparations, safety checks, and maneuvers performed during flight along with broadening your understanding of the aerodynamic loads placed on an aircraft during aerobatics. They will also cover the different aircraft categories approved for aerobatic operations, what it takes to fly solo aerobatics, and how to get started.

Aerobatic flying is an exhilarating experience, yet not without thorough training and understanding of your aircrafts limitations. Join us to gain an insight into the thrill of flight.
Jen Watson is a CFII and the Chief Pilot for Aerodynamic Aviation. A former airline pilot, turned Master CFI and Gold Seal with experience in almost any aircraft. From small trainers to King Airs and jets, including the Citation and CRJ, Jen has done it all. She thoroughly enjoys teaching others and sharing the thrill of aerobatics with her students and has done so for over 10 years.
Lynzie Hudson is a CFII and the Assistant Chief Pilot for Aerodynamic Aviation. Originally earning her pilot's license in New Zealand before moving to the Bay Area to obtain her CFI certificate. In addition to teaching she has experience in ferry flying, aerial photography and mapping, low level survey, corporate, charter, medevac, frost protection, dropping skydivers, tourism, traffic watch, and aerobatics.
San Carlos Flight Center (SCFC) is the SF Bay Area's most dynamic flying club, committed to building general aviation through safety, community, and adventure. AOPA has consistently recognized SCFC in their Best Flight School survey, most recently in 2019 as a Distinguished Flight School.
SCFC is committed to promoting safety in general aviation through our regular safety seminars and guest speaker programs. Livestream access is free for everyone, but recorded seminars are available solely to members at a later date. Click here or contact a SCFC member service rep at (650) 946-1700 for more information about online access to our web archive.