Insights Into Effectively Using 1800WxBrief.com
January 23, 2021 @ 12:00 pm

-

1:30 pm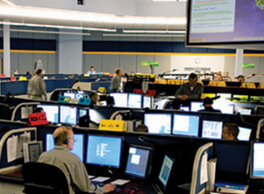 Due to the COVID-19 public health crisis, this seminar will only be available for online viewing. IN-PERSON ATTENDANCE WILL NOT BE PERMITTED.**
Click here to learn more about online viewing.
Pilots routinely use services from ATC but we often underestimate the benefits we can obtain from another service provided by the FAA, Flight Service Station (FSS). Talking to a briefer from FSS can be invaluable in helping us understand weather, get updated information and generally help improve our decision making process. But when was the last time you used FSS and are you familiar with the number of improvements that have been made to the service they offer?

San Carlos Flight Center invites Bay Area pilot Rares Vernica to talk about how he utilizes FSS to make better preflight and inflight decisions. He will highlight a number of the new features provided by FSS including the interactive map and local area knowledge enhancements. The seminar will also include a review of the mobile interface as well as mobile options for receiving updated weather as well as opening and closing flight plans.

If you haven't used FSS recently, join us for this seminar which will bring you up-to-date and include a number of tips and tricks to get most out of the services provided by FSS.
Rares Vernica is a certificated pilot based at Reid-Hillview airport and an avid aviation learner. He has a PhD in computer science and works in the IT industry. Rares is also a volunteer with the Santa Clara County Search and Rescue team.
San Carlos Flight Center (SCFC) is the SF Bay Area's most dynamic flying club, committed to building general aviation through safety, community, and adventure. AOPA has consistently recognized SCFC in their Best Flight School survey, most recently in 2019 as a Distinguished Flight School.
SCFC is committed to promoting safety in general aviation through our regular safety seminars and guest speaker programs. Space is often limited so it is important to sign up early. SCFC members may choose to watch the seminar live over the web at home, or recorded at a later date. Click here or contact a SCFC member service rep at (650) 946-1700 for more information about online access.