Incident, Accident, or None at All? An Investigation of NTSB 830
March 2, 2022 @ 7:00 pm

-

8:30 pm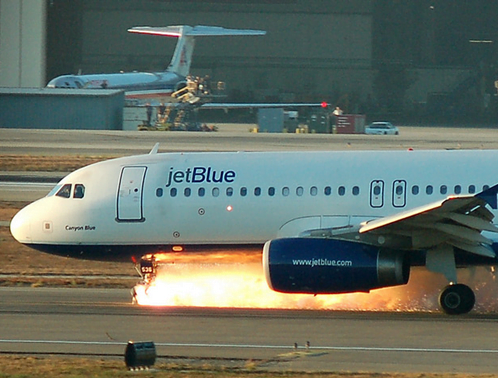 Due to the COVID-19 public health crisis, this seminar will only be available for online viewing. IN-PERSON ATTENDANCE WILL NOT BE PERMITTED.**
Click here to learn more about online viewing
It's a beautiful day to fly, you get in your airplane in anticipation of an adventure and are taxiing when the unexpected happens: you hear a loud crunch. Jarred by the noise, you slam on the brakes and realize with dread that your wingtip is smashed into a fancy car sitting on the ramp. Questions flood your mind. How can I not see a car sitting there? How will I explain this to my flight club (or my plane partners)? What are the insurance implications of this?

Thankfully, you attended a ground school refresher seminar on NTSB (National Transportation Safety Board) accident and incident reporting requirements and are able to determine if this occurrence requires immediate notification to the NTSB. Join CFI Kyle Smathers to discuss NTSB reporting requirements so that you are the pilot that complies with applicable reporting requirements and not the one who draws the ire of the NTSB. You walk away from the plane knowing that you'll walk away with only a bruised ego and no issues from the NTSB due to regulatory noncompliance.

Navigating NTSB part 830 can sometimes be daunting, but join us to be sure you are confident in your ability to handle the unexpected.
Kyle Smathers started flying in 2011 and is passionate about aviation.  Kyle graduated from SJSU with an Aerospace Engineering degree, and now works as a CFI at San Carlos Flight Center.  He is a Commercial: ASEL, Instrument Airplane Pilot. He offers training in Private Pilot, Commercial Pilot, High performance transition, Complex transition and Flight review.
San Carlos Flight Center (SCFC) is the SF Bay Area's most dynamic flying club, committed to building general aviation through safety, community, and adventure. AOPA has consistently recognized SCFC in their Best Flight School survey, most recently in 2019 as a Distinguished Flight School.

SCFC is committed to promoting safety in general aviation through our regular safety seminars and guest speaker programs. Livestream access is free for everyone, but recorded seminars are available solely to members at a later date. Click here or contact a SCFC member service rep at (650) 946-1700 for more information about online access to our web archive.