IFR Currency – The Devil in The Details
March 5, 2022 @ 12:00 pm

-

1:30 pm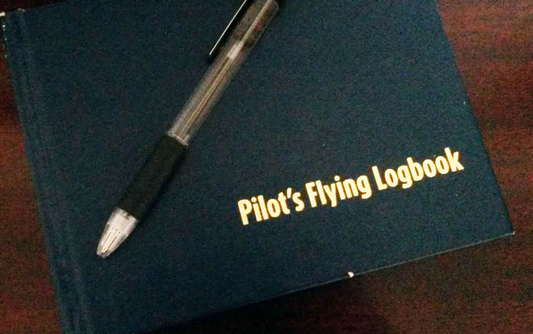 Due to the COVID-19 public health crisis, this seminar will only be available for online viewing. IN-PERSON ATTENDANCE WILL NOT BE PERMITTED.**
Click here to learn more about online viewing
There is a thin overcast layer at 800 at your destination and you are ready to fly the ILS which shouldn't be too hard with the light IFR conditions, but are you legal? What is that regulation about IFR currency and what are the specifics?

Join Herb Patten, Chief Pilot at San Carlos Flight Center for this "Devils in the Details" seminar on IFR currency. In this seminar we will take an in-depth look at the regulations instrument rated pilots must follow to maintain their IFR currency. Pilots sometimes remember this as six approaches within the last six calendar months. What counts as an approach? Oh, and there is something about tracking and holding. What is meant by holding? Can I do these in a simulator instead?

Don't let the fog of the regulations put you in a hold. This seminar will clear you for the approach as we descend via the FAA regulations and legal interpretation to clarify some of the ambiguity in the regulations.
Herb Patten is the Chief Pilot at the San Carlos Flight Center, a CFI and an FAA certificated advanced and instrument ground instructor who teaches private pilot ground school at San Carlos Flight Center.  He is a commercial pilot with an instrument rating, has flown over 1,500 hours into at least 120 different California airports.  He is the current chairman of the Upwind Foundation, famous for its Upwind Summer Scholarship Program. In 2015, Herb was named a Master Instructor by the National Association of Flight Instructors.
San Carlos Flight Center (SCFC) is the SF Bay Area's most dynamic flying club, committed to building general aviation through safety, community, and adventure. AOPA has consistently recognized SCFC in their Best Flight School survey, most recently in 2019 as a Distinguished Flight School.
SCFC is committed to promoting safety in general aviation through our regular safety seminars and guest speaker programs. Livestream access is free for everyone, but recorded seminars are available solely to members at a later date. Click here or contact a SCFC member service rep at (650) 946-1700 for more information about online access to our web archive.