How Good Instructors Become Great Instructors
June 6, 2020 @ 12:00 pm

-

1:30 pm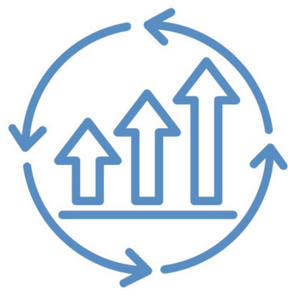 **Due to the COVID-19 public health crisis, this seminar will only be available for online viewing. IN-PERSON ATTENDANCE WILL NOT BE PERMITTED.**
Click here to learn more about online viewing.
Flight Instructors help students acquire knowledge, perfect flight skills, and learn good decision making.  Quality flight instruction is an important part of building a safe community of pilots.  But not many pilots know about the process of becoming a certificated flight instructor.  Is it okay to fly with a very new instructor?  Should I seek out someone with many years of experience?  What makes the difference between a good CFI and a great CFI?

In this seminar, designed primarily to be viewed by flight instructors, we will examine the obligations of the role of flight instructor, and look for ways good instructors can push themselves to improve.  Most importantly, we'll show all the important ways that flight instruction differs from being a pilot, as outlined in the FAA's Aviation Instructor's Handbook.

If you are a new flight instructor who is passionate about effective instruction and looking for tips to improve your effectiveness, please join us.  Commercial pilots who may be considering flight instruction as a career may also find value in this seminar.  High-time flight instructors may already know much of these items, but are welcome to view the presentation as a refresher of what our profession aims toward.

Dan Dyer is Chief Pilot and owner of San Carlos Flight Center and has spent years focusing on effective instruction techniques.  With a degree in Cognitive Science, Dyer often brings a scientific approach to understand how to train safe and competent pilots.  After years of teaching primary students, Dyer now spends most of his time helping new instructors become very effective in a very short period of time.
San Carlos Flight Center (SCFC) is the SF Bay Area's most dynamic flying club, committed to building general aviation thought safety, community, and adventure. AOPA has consistently recognized SCFC in their Best Flight School survey, most recently in 2019 as a Distinguished Flight School.

SCFC is committed to promoting safety in general aviation through our regular safety seminars and guest speaker programs. Space is often limited so it is important to sign up early. SCFC members may choose to watch the seminar live over the web at home, or recorded at a later date. Click here or contact a SCFC member service rep at (650) 946-1700 for more information about online access.