Hired By The Airlines, Lessons All Pilots Should Know
Sat Feb 4 @ 12:00 pm

-

1:30 pm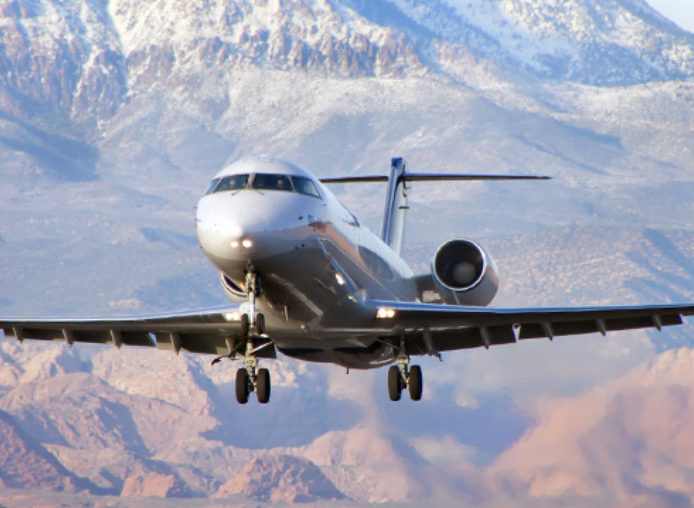 This seminar will only be available for online viewing.
Click here to learn more about online viewing
You may also be interested in a similar seminar "Reaching For The Sky, How I Became an Airline Pilot", available in our Members Only Seminar Archive which is accessible by clicking the link here.
The first step for a career in the airlines is often obtaining a private pilot certificate, followed by years of additional certificates and ratings. At every step, a pilot's aviation knowledge, flight skills, and risk management abilities are deepened and strengthened. Pilots who someday want to fly with the airlines would benefit from an awareness of how each safety procedure, each checklist, each emergency maneuver, and every flight gives them the chance to build the foundation for a safe career as an Air Transport Pilot.

Toward that goal, San Carlos Flight Center has invited back Josephine Pham Gia, a former SCFC pilot who now flies as an airline pilot, to share her story and to highlight the key takeaways from her Private Pilot Training that still influence her today. From topics such as skillful airplane handling and systems knowledge, but also an understanding of how single-pilot resource management sets the foundation for commercial crew resource management. There is something here every pilot can relate to.

It's always information to hear from another pilot – to share in their decision-making and learn from their missteps. Josephine will share how she learned from mistakes in her Private training to position herself as a safer, more competent pilot ultimately landing a job with an airline. For those who want to build good habits either for your day-to-day flying or for a career as an airline pilot, we hope her path can inspire you.
Josephine Pham Gia is a CFI, CFII, and MEI and soon to be Airline Pilot for Mesa Airlines. Josephine has worked in the aviation industry since 2013 first starting as a flight attendant, soon to take her first discovery flight in 2017, and receive her Private Pilot Certificate in 2019.  As an active student in the United Aviate Program she quickly progressed to obtain her ratings, build time, and land a job with one of the nations largest regional airline carriers.
San Carlos Flight Center (SCFC) is the SF Bay Area's most dynamic flying club, committed to building general aviation through safety, community, and adventure. AOPA has consistently recognized SCFC in their Best Flight School survey, most recently in 2022 as a Distinguished Flight School.

SCFC is committed to promoting safety in general aviation through our regular safety seminars and guest speaker programs. Livestream access is free for everyone, but recorded seminars are available solely to members at a later date. Click here or contact a SCFC member service rep at (650) 946-1700 for more information about online access to our web archive.