Hazards of Landing at Unimproved Airports
Wed May 17 @ 7:00 pm

-

8:30 pm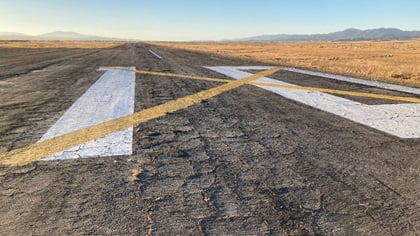 This seminar will be held in person, attendance is free and open to all. Web Members will still be able to access our seminars online, both live and recorded. Click here to learn more about the transition.
Operating at new airports poses new challenges with exciting awards. Check out our "Destination" seminar series which is available in our Members Only Seminar Library. Available to view by clicking here.
Not all airports are well maintained, and as pilots, we need to know how to operate there safely. These airports pose new challenges and different operational considerations; however, these challenges present extraordinary access to outdoor recreation and the wilderness.

San Carlos Flight Center invites Terry Cross, a Private Pilot and Ambassador for the Recreational Aviation Foundation (RAF) to highlight the hazards of operating at backcountry recreational airports. In this seminar, Terry will share what it takes to operate out of these airports safely. All pilots should be aware of the differences in operational technique when flying into or out of unimproved surfaces, in addition to differences present with limited communication receptivity and limited services. In addition to these safety considerations, he will also share how the RAF constantly works to preserve access to recreational airports, and improve the sustainability of unimproved airports, ensuring their accessibility for future pilots.

You never know when you might have to land at an unimproved airport, so all pilots should have the knowledge of what it takes to operate safely. Join us to learn more on this unique subject.
Terry Cross is an Ambassador for the Recreational Aviation Foundation in California.  He is an outdoorsman and has been a private pilot since 1989. He has flown his Cessna 182 and 206 throughout the western United States, with forays into Canada and Mexico. He learned to fly out of the OAK north field and has been based at San Carlos since 1998.
San Carlos Flight Center (SCFC) is the SF Bay Area's most dynamic flying club, committed to building general aviation through safety, community, and adventure. AOPA has consistently recognized SCFC in their Best Flight School survey, most recently in 2023 as a Distinguished Flight School for the third year in a row.

SCFC is committed to promoting safety in general aviation through our regular safety seminars and guest speaker programs. Our seminars are free to watch when attended in person at our facility in San Carlos but live streaming and viewing recorded seminars are exclusively available to members. Click here or contact an SCFC member service rep at (650) 946-1700 for more information about online access to our web library of over 500 recorded safety seminars and live-streamed content.