Ground School Refresher Weather Theory
Wed Jul 19 @ 7:00 pm

-

8:30 pm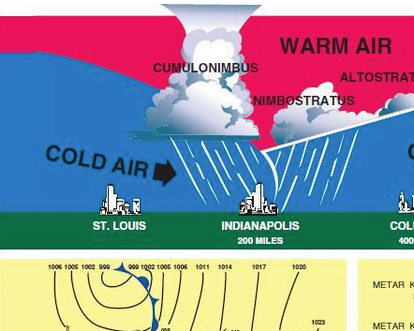 This seminar will be held in person at SCFC, attendance is free and open to all. Web Members will still be able to access our seminars online, both live and recorded. Click here to learn more about the transition.

Interested in learning more about ground school related topics? Check out more of these seminars available on our growing Members Only Seminar Library which is available for viewing by Web Members. Click here to view.

Weather can play a huge factor in any pilots pre-flight planning and actual flight. Weather is a complex subject that can affect an aircraft's performance, ability to generate lift, along with many other things. From the subtle forming of clouds, to thunderstorms and microbursts, how can you stay safe in the air?

San Carlos Flight Center invites CFI Nathanial Green to cover the topic of weather theory. In this seminar he will provide a general outlook on weather and how it is created, how the coriolis effect affects weather, how to detect adverse weather patterns, fog, and much more.  Be more confident on your next flight knowing that you have made the right decisions for your flight.

If you have ever had difficulties trying to grasp the complexities of weather, then this is the seminar for you.
Nathaniel Green is a CFI at San Carlos Flight Center. He attended Utah Valley University where he completed all his training and certificates, graduating with a Bachelors in Aviation Science. Nathaniel finds flying to be one of the most exhilarating and challenging decisions one can choose. Nathaniel is beyond excited to take students through a similar journey of learning how to fly and becoming a pilot.
San Carlos Flight Center (SCFC) is the SF Bay Area's most dynamic flying club, committed to building general aviation through safety, community, and adventure. AOPA has consistently recognized SCFC in their Best Flight School survey, most recently in 2023 as a Distinguished Flight School for the third year in a row.
SCFC is committed to promoting safety in general aviation through our regular safety seminars and guest speaker programs. Our seminars are free to watch when attended in person at our facility in San Carlos but live streaming and viewing recorded seminars are exclusively available to members. Click here or contact an SCFC member service rep at (650) 946-1700 for more information about online access to our web library of over 500 recorded safety seminars and live-streamed content.