Capturing the View: Safety Tips from a Professional Aerial Photographer
Sat Jul 15 @ 12:00 pm

-

1:30 pm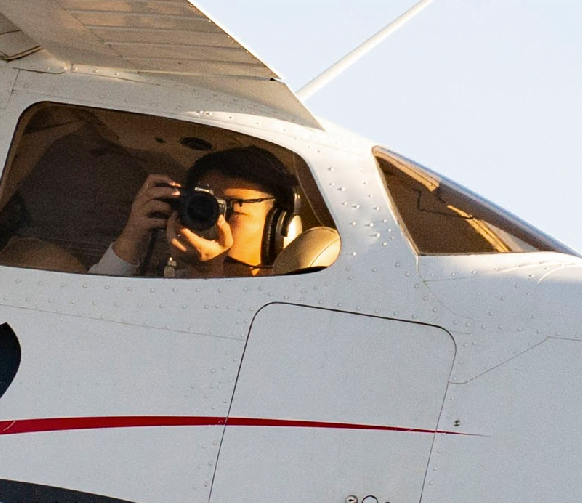 This seminar will be held in person at SCFC, attendance is free and open to all. For this seminar, we will be streaming the live feed from our presenter's off-site location to in-person attendees. The presenter himself will not be in-person at SCFC. Web Members will still be able to access our seminars online, both live and recorded. Click here to learn more about the transition.
Interested in watching more of our presentations? View our growing library of over 500 recorded safety seminars available to view in our Members Only Seminar Library, available by clicking here.
Our view from the sky is like no other. As pilots, we are fortunate enough to capture these moments through our own eyes, but how can we safely photograph these views?

San Carlos Flight Center invites Mark Holtzman, Commercial Pilot and CEO of West Coast Aerial Photography to share how to capture photos from the sky safely. For most pilots, taking pictures with our handheld devices may suffice, yet even then, safety considerations must be considered. In this seminar, Mark will share what pre-flight planning elements are required before every photography mission including the importance of two-crew and delegation of photographer and pilot duties, air traffic control coordination, and selecting a safe area to transit for photography work. With thorough pre-flight planning, a photo mission can be extremely rewarding. Mark will conclude his presentation with a showcase of some of his best work from over the years.

The world of aerial photography allows us to capture the world from above. We encourage all pilots who have ever taken or plan to take photos from the sky to join in on this presentation.
Mark Holtzman is a California native with over 25 years of experience as both a photographer and pilot. Mark has had a love for photography from a very young age. Similarly for flying, where at age 17 Mark got his pilot's license and has been flying ever since. In 2000 he combined his two passions, aviation and photography to start West Coast Aerial Photography. Since then he has been highly sought for his work across the globe.
San Carlos Flight Center (SCFC) is the SF Bay Area's most dynamic flying club, committed to building general aviation through safety, community, and adventure. AOPA has consistently recognized SCFC in their Best Flight School survey, most recently in 2023 as a Distinguished Flight School for the third year in a row.

SCFC is committed to promoting safety in general aviation through our regular safety seminars and guest speaker programs. Our seminars are free to watch when attended in person at our facility in San Carlos but live streaming and viewing recorded seminars are exclusively available to members. Click here or contact an SCFC member service rep at (650) 946-1700 for more information about online access to our web library of over 500 recorded safety seminars and live-streamed content.