Ground School Refresher: Tips for Understanding VORs
April 10, 2021 @ 12:00 pm

-

1:30 pm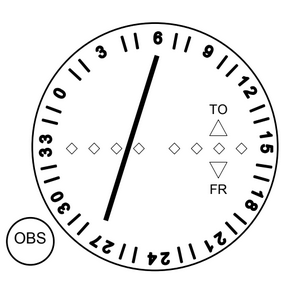 Due to the COVID-19 public health crisis, this seminar will only be available for online viewing. IN-PERSON ATTENDANCE WILL NOT BE PERMITTED.**
Click here to learn more about online viewing.
For decades, pilots navigated the skies accurately through all kinds of weather by "flying the needle" on a VOR.  The VHF-based ground facilities formed the basis of the Federal Airway System that still exists to this day.  Easily recognizable to pilots as large white bowling pin structures, or rings of white stonehenge teeth on mountain ridges, the sight of these stations means you've navigated the airway successfully.

Although GPS has revolutionized cross-country navigation, private and instrument pilots are still tested on their ability to tune and track VOR courses.  What is your VOR-IQ?  How well do you understand these navigational aids?  Do you know how to stay "Same Side Safe"?

While many instructors devote only a glancing interest in VORs, CFI Dan Dyer became intrigued with VORs as a tool for pilots and has spent hundreds of hours trying to understand the best way to explain them to new pilots.  If you've taken the "Radio Navigation" module of the Flight Center's private pilot ground school, you've likely seen his tips for how to think about VORs.  If not, consider tuning in on Wednesday as Dan shares his VOR Tips and Tricks with the goal for a better informed Bay Area flying community.
Dan Dyer is the founder of the San Carlos Flight Center, and has built the motto of Safety, Community, and Adventure for over 8 years.  Dan was an instructor for 15 years, accumulated over 4,000 flight hours, and is the Bay Area's local expert in crosswind landing instruction. He is known for finding simple and innovative ways to explain complex topics and regularly speaks on advanced ground school topics.  Find out more about Dan at www.sancarlosflight.com or contact him at dan@sancarlosflight.com
San Carlos Flight Center (SCFC) is the SF Bay Area's most dynamic flying club, committed to building general aviation through safety, community, and adventure. AOPA has consistently recognized SCFC in their Best Flight School survey, most recently in 2019 as a Distinguished Flight School.
SCFC is committed to promoting safety in general aviation through our regular safety seminars and guest speaker programs. Space is often limited so it is important to sign up early. SCFC members may choose to watch the seminar live over the web at home, or recorded at a later date. Click here or contact a SCFC member service rep at (650) 946-1700 for more information about online access.