An Insight into the Operations at Oakland Center
April 14, 2021 @ 7:00 pm

-

8:30 pm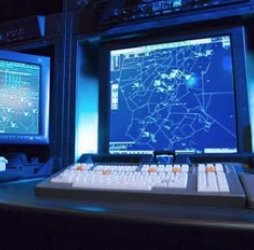 Due to the COVID-19 public health crisis, this seminar will only be available for online viewing. IN-PERSON ATTENDANCE WILL NOT BE PERMITTED.**
Click here to learn more about online viewing.
Oakland Center is unique in that it has two distinctly different air traffic control functions. There is the normal en route air traffic control as well as an oceanic air traffic operation that manages the largest volume of international airspace in the world at one facility. Enroute controllers often control large amounts of airspace with substantial amounts of traffic, and it takes a lot of effort to ensure things go smoothly.

San Carlos Flight Center invites Justin Martin of Oakland Center (ZOA) to provide an insight to the procedures that take place within the enroute environment. In this seminar, Justin will discuss the different separation minimas, airspace configurations/delegations, and technology used. Many think that pilots only deal with enroute controllers while in Class A airspace, but GA pilots interact with enroute controllers more often than most think.

If you have ever wanted to learn more about what takes place at Oakland Center, and how GA pilots can improve their effective communication and understanding, join us for this seminar.
Justin Martin is an Air Traffic Controller and NATCA Representative at Oakland ARTCC. Along with his ATC experience, he has 15 years of GA flying experience. He is very passionate about aviation education and outreach, and is a subject matter expert on enroute airspace and procedures
San Carlos Flight Center (SCFC) is the SF Bay Area's most dynamic flying club, committed to building general aviation through safety, community, and adventure. AOPA has consistently recognized SCFC in their Best Flight School survey, most recently in 2019 as a Distinguished Flight School.
SCFC is committed to promoting safety in general aviation through our regular safety seminars and guest speaker programs. Space is often limited so it is important to sign up early. SCFC members may choose to watch the seminar live over the web at home, or recorded at a later date. Click here or contact a SCFC member service rep at (650) 946-1700 for more information about online access.