Ground School Refresher: Airport Signs and Markings
November 13, 2021 @ 12:00 pm

-

1:30 pm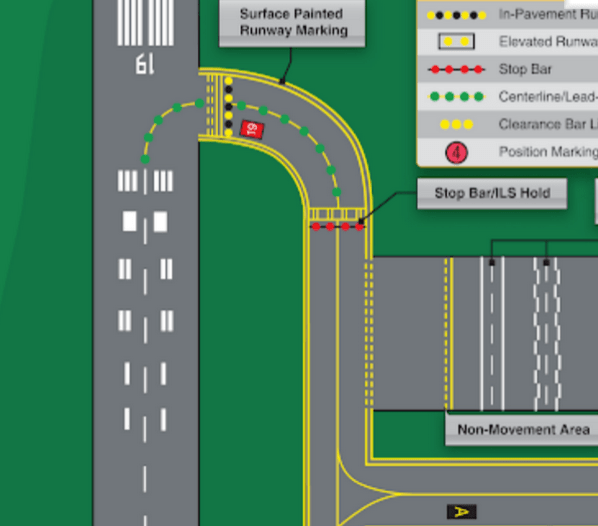 Due to the COVID-19 public health crisis, this seminar will only be available for online viewing. IN-PERSON ATTENDANCE WILL NOT BE PERMITTED.**
Click here to learn more about online viewing
Pop quiz: What is the new ICAO standard marking for a taxiway approaching a runway?  What is the difference between a relocated threshold and a displaced threshold and what does that indicate to pilots? What is a runway approach holding sign and what are pilots expected to do?

Most pilots have an operational knowledge of the most common runway signs and markings, but if you travel to a larger airport, are you knowledgeable about some of the less common signs and markings? If it has been awhile since you sat through ground school, you may want to join us for a refresher on airport signs and markings. Join SCFC CFI tyler Sorensen as he  reviews the common markings and signs as well as delve into other less common but still important signs and markings.

This safety seminar is open to current and aspiring Private Pilots, and will be of particular interest to student pilots and those who are preparing for a flight review.
Tyler Sorensen is a Bay Area native. He grew up in Fremont and graduated from CSU East Bay. After working in the tech industry for nearly a decade, Tyler made the decision to pursue a career in aviation full-time. It has been his dream to fly since the age of ten, so he got his private pilot certificate in Palo Alto in 2018, and then went on to earn his other certificates soon after. While just being able to share the excitement of flight is amazing, Tyler's favorite part of teaching is when the student achieves a breakthrough moment on a challenging subject and gains a new level of confidence and understanding.
San Carlos Flight Center (SCFC) is the SF Bay Area's most dynamic flying club, committed to building general aviation through safety, community, and adventure. AOPA has consistently recognized SCFC in their Best Flight School survey, most recently in 2019 as a Distinguished Flight School.

SCFC is committed to promoting safety in general aviation through our regular safety seminars and guest speaker programs. Livestream access is free for everyone, but recorded seminars are available solely to members at a later date. Click here or contact a SCFC member service rep at (650) 946-1700 for more information about online access to our web archive.