Ground School Refresher: Aircraft Engines and Systems
Sat Mar 11 @ 12:00 pm

-

1:30 pm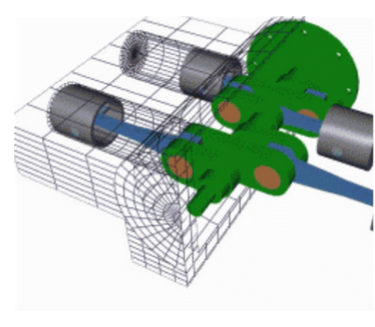 This seminar will only be available for online viewing.
Click here to learn more about online viewing
You may also be interested in our wealth of Ground School Refreshers that are available to members in our Members Only Seminar Library. For an example, click the link here.
Are you a master of the systems in your aircraft? Do you understand the fine differences between the ignition system vs. the electrical system? When was the last time you refreshed your knowledge of engine principles or the induction system? If it has been a while or you just need a refresher, this is the place to be.

San Carlos Flight Center invites CFI Jack O'Leary to talk about aircraft engines and the other systems used on most small general aviation aircraft. In this seminar, learn the science behind combustion and understand the ignition systems, magnetos, carburetors, constant speed propellers, and associated common failures that all pilots need to know. A competent pilot starts with a full understanding of their aircraft. In this seminar, Jack will give you the foundation you need.

Join us for this seminar to further your understanding of piston engines and common systems onboard single-engine piston aircraft.
Jack O'Leary is a CFI at San Carlos Flight Center. Born and raised in Minnesota, he moved to California to follow his dreams of becoming a pilot. Jack's interest in flying came from hearing his grandfather's aviation stories and flying in a seaplane around Minnesota. He progressed through his ratings to eventually become a full-time flight instructor, and he couldn't be happier. Outside of flying, Jack graduated into the world of tech, and enjoys the outdoors, whether that being out on the water or hiking with his wife and dog.
San Carlos Flight Center (SCFC) is the SF Bay Area's most dynamic flying club, committed to building general aviation through safety, community, and adventure. AOPA has consistently recognized SCFC in their Best Flight School survey, most recently in 2023 as a Distinguished Flight School for the third year in a row.

SCFC is committed to promoting safety in general aviation through our regular safety seminars and guest speaker programs. Livestream access is free for everyone, but recorded seminars are available solely to members at a later date. Click here or contact a SCFC member service rep at (650) 946-1700 for more information about online access to our web library of over 500 recorded safety seminars.