Getting FAA Approved to Fly A Vision Jet
December 12, 2020 @ 12:00 pm

-

1:30 pm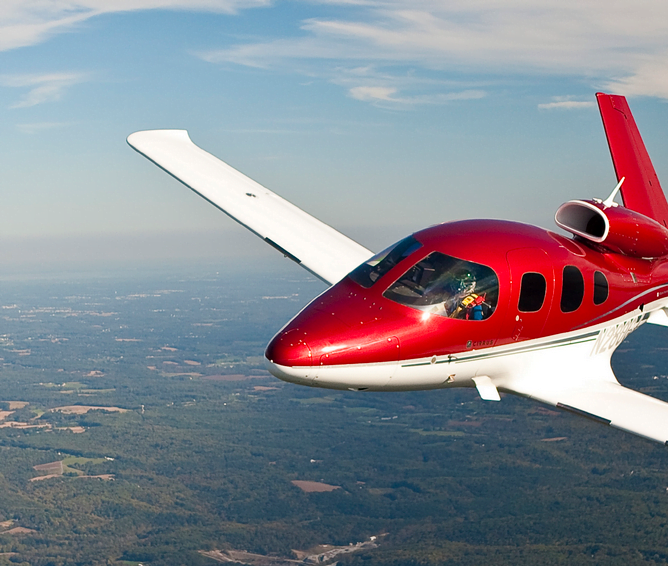 Due to the COVID-19 public health crisis, this seminar will only be available for online viewing. IN-PERSON ATTENDANCE WILL NOT BE PERMITTED.**
Click here to learn more about online viewing
Many of us have flown in a jet, albeit in the passenger compartment or maybe in a flight simulator. A dream for some is to pilot a jet, and the process is not easy. It takes lots of skill, advanced training, and comprehensive review of systems and operations to fly them. 
San Carlos Flight Center invites experienced pilot Kyle Harmon, a new Cirrus Vision Jet owner and type-rating holder to describe the process he took to become certified to fly a this exciting new aircraft. In this seminar he will discuss the two week process he spent at Cirrus Vision Center in Knoxville, TN and the preparation needed to pass his SF50 type rating checkride to ATP standards. Then he will talk about the series of long cross-country flight he took to build time and competency in the aircraft and to relocated the aircraft back to its new home.
Join us to learn about the operations of the first single engine light jet of its kind and the undertaking needed to fly it both locally, and transcontinentally. Don't miss out on this unique opportunity.
Kyle Harmon a commercially-rated pilot with a newly minted SF50 type rating, whom works in the tech industry and has been flying in the Bay Area since 2009. Prior to purchasing his new Vision Jet he primarily flew a Cessna P210. He is excited to share his aeronautical experiences as an owner of this one of a kind jet. 
San Carlos Flight Center (SCFC) is the SF Bay Area's most dynamic flying club, committed to building general aviation through safety, community, and adventure. AOPA has consistently recognized SCFC in their Best Flight School survey, most recently in 2019 as a Distinguished Flight School.
SCFC is committed to promoting safety in general aviation through our regular safety seminars and guest speaker programs. Space is often limited so it is important to sign up early. SCFC members may choose to watch the seminar live over the web at home, or recorded at a later date. Click here or contact a SCFC member service rep at (650) 946-1700 for more information about online access.