Getting a Type Rating
June 25, 2022 @ 12:00 pm

-

1:30 pm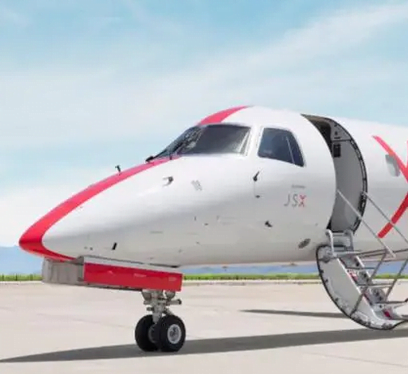 This seminar will only be available for online viewing. IN-PERSON ATTENDANCE WILL NOT BE PERMITTED.**
Click here to learn more about online viewing
Most people have flown in a jet as a passenger. A few people have flown jets in a flight simulator. But very few have actually acted as pilot in command of a jet aloft. The process to obtain FAA authorization to pilot a jet is not an easy one. It takes skill, advanced training, and a comprehensive review of systems and operations to fly them. All pilots of jet-powered aircraft must be appropriately type rated by a make/model basis, and the process to obtain them is not easy.
San Carlos Flight Center invites ATP and CFI Russell Bowerman to provide an overview of the training required for a type rating, such as the one needed to fly a jet. In this seminar, he will discuss the prerequisites, training documentation, and extensive processes he went through to receive his EMB 145 type rating. Additionally, Russell will give examples of how thorough and systematic training processes used by the airlines can help all pilots in the safer operation of their aircraft, or during training for their next rating. Whether that is incorporating flows, crew resource management, or adhering to checklists, every flight deck can benefit from these professional flying techniques.
We encourage all pilots to learn from this unique training experience and realize the undertaking of this comprehensive training.
Russell Bowerman has always maintained an interest in aviation, visiting aviation museums, taking sightseeing flights, and staying up to date on all the newest fighter jets and airliners.  After receiving his Private Pilot Certificate in 2018, he decided to make a career of it, attaining his Commercial and CFI ratings. Russell has been teaching and loving it ever since. Beyond flying, he really enjoys travelling and feels lucky to meet new people and learn about their diverse backgrounds in the process of flight training.
San Carlos Flight Center (SCFC) is the SF Bay Area's most dynamic flying club, committed to building general aviation through safety, community, and adventure. AOPA has consistently recognized SCFC in their Best Flight School survey, most recently in 2022 as a Distinguished Flight School.
SCFC is committed to promoting safety in general aviation through our regular safety seminars and guest speaker programs. Livestream access is free for everyone, but recorded seminars are available solely to members at a later date. Click here or contact a SCFC member service rep at (650) 946-1700 for more information about online access to our web archive.