G1000 Idiosyncrasies
October 12, 2022 @ 7:00 pm

-

8:30 pm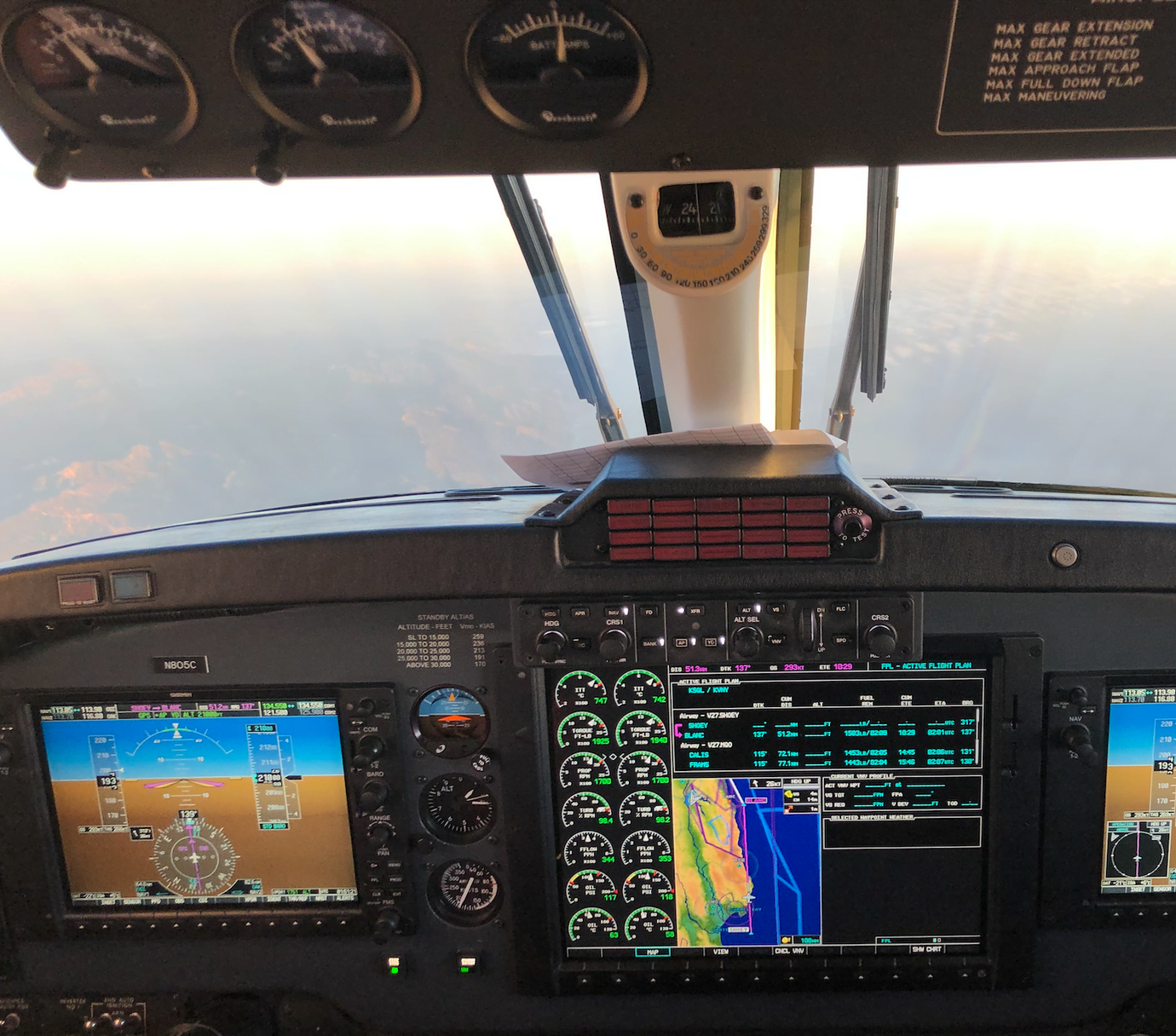 This seminar will only be available for online viewing. IN-PERSON ATTENDANCE WILL NOT BE PERMITTED.**
Click here to learn more about online viewing
The G1000 instrument panel for small aircraft has been certified as a class III EFB (no paper required in the cockpit) for years. Pilots trust the G1000 avionics as a reliable source to deliver information while in-flight; but there are many intricacies that many pilots do not know about. Safety requires a full discussion of some specific choices Garmin made in system design, to prevent encountering something the pilot was preferred for.

San Carlos Flight Center invites King Air Captain and check airman Ben Taber to discuss the idiosyncrasies related to the G1000 avionics. In this seminar, Taber will highlight things that pilots should be aware of while operating planes equipped with these avionics. The G1000 often has airspace lines that aren't depicted on the MFD, flight plan entry restrictions, invalid weather depictions, no radio altimeters, and countless other complications while operating under IFR.

Join us as you learn about these new things that might've never appeared to you while flying this aircraft.
Capt. Bennett Taber is a check airman and training captain with over 35 years and 18,000 hours of air charter experience throughout the western United States. His first 500 hours of flying were conducted in Alaska. Captain Taber manages flight operations and charter sales for Dreamline Aviation in the San Francisco Bay Area and is a Dreamline Training Captain in Beech King Air aircraft.
San Carlos Flight Center (SCFC) is the SF Bay Area's most dynamic flying club, committed to building general aviation through safety, community, and adventure. AOPA has consistently recognized SCFC in their Best Flight School survey, most recently in 2022 as a Distinguished Flight School.
SCFC is committed to promoting safety in general aviation through our regular safety seminars and guest speaker programs. Livestream access is free for everyone, but recorded seminars are available solely to members at a later date. Click here or contact a SCFC member service rep at (650) 946-1700 for more information about online access to our web archive.