FOG Lunch: Merced
June 1, 2021

-

June 30, 2021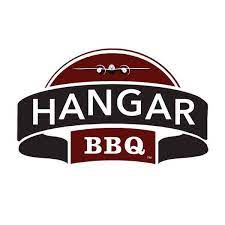 Summer's here, and to celebrate, treat yourself to a cross-country flight to grab some BBQ at the Merced Airport (MCE). Located just west of Merced, the airport has an almost 6000-foot runway with multiple instrument approaches, as well as a full-service FBO. This is a great opportunity to get a cross-country flight in while also knocking out some approaches for your IFR currency.
Hangar BBQ is located on the east side of the field near the terminal building. They serve BBQ-style dishes and are known for their delicious Tri-Tip that is cooked in their smoker that day. They also have other California/BBQ fusion, such as burgers and tacos. Their outdoor seating is great at lunchtime, and they have heaters for cooler nights on their patio. This is a nice venue to enjoy some great food while staying safe.
As always, please confirm with Hangar BBQ that they are open for dining with the current COVID-19 restrictions. You are welcome to fly in with other pilots, but FOG is holding off on large group gatherings for this month in order to comply with the state and county health guidelines.
To learn more about Hangar BBQ, please click here.